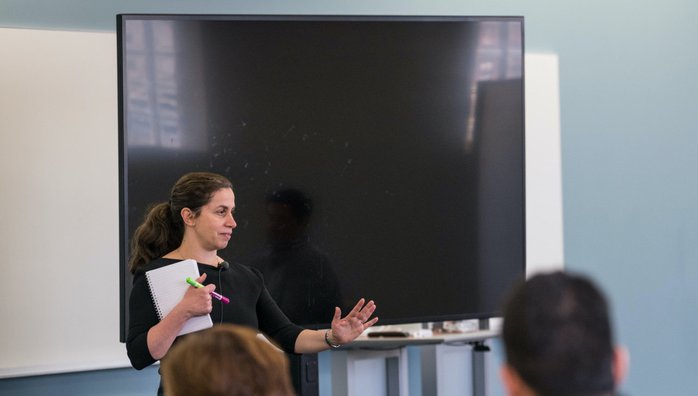 Brown's Master of Science in Cybersecurity is a fully online degree program that provides its students the opportunity to study with the same faculty members and take the same courses as the University's in-residence students. Our students can study at Brown from around the world – without leaving home.
Cybersecurity students choose from two tracks and benefit from Brown's investment in scholars and research on a broad range of interdisciplinary topics. When our students examine cybersecurity events such as the SolarWinds incident, they explore politics and history alongside the technical elements of attacks.
 
"When I teach cryptography, the online format allows me to teach to different students at a different pace.  The ones with a strong math background may cruise through the more technical material, while others can take things more slowly.  I try to challenge both groups when working on how to apply these concepts in practice."

— Anna Lysyanskaya, Professor of Computer Science

Brown is a longtime cybersecurity innovator. Cybersecurity at Brown is rooted in an interdisciplinary approach that leverages multiple perspectives. Students graduate with a sophisticated technical understanding and the ability to communicate cybersecurity topics to both technical and non-technical audiences.
 
"The Brown online experience is excellent. Both supportive and directive, the coursework is tailored for interaction and high engagement from world-class faculty and a diverse student cohort."

— Cybersecurity alum Ray Cotton, VP and COO for IT Infrastructure, Risk, and Cybersecurity at Wells Fargo

Studying cybersecurity at Brown means being able to think like an attacker: utilizing social engineering attack vectors, exploiting intelligence, and finding security gaps. Our Master of Science in Cybersecurity graduates are prepared for positions as security software engineers and information security analysts, but they also have the flexibility to tailor their courses for a variety of other professional paths as well.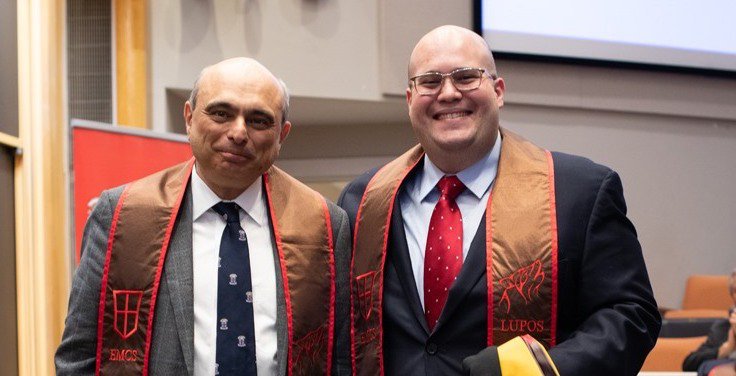 "My professors always stayed connected with me during my online coursework. They care deeply about students, and I'm proof of that: their mentorship led to me teaching at Brown. The Master of Science in Cybersecurity builds on Brown's proven online teaching methods to continue delivering content in innovative ways."

— Cybersecurity alum Ernesto Zaldivar, now Director of Graduate Studies (Policy Track) for Brown's Master of Science in Cybersecurity

Why Choose Brown?
We don't distinguish between remote students and in-person ones: all are equal participants.
We limit the size of core classes to ensure that students build a community with their classmates.
All courses are taught by the same world-class faculty who teach our other undergraduate and graduate students.
Strong industry partnerships ensure that leading organizations take part in our cutting-edge research and provide opportunities for jobs and internships.
Additional Information