Our Community Is Your Community
The moment you accept your admission to the Master of Science in Cybersecurity program, you become a part of several overlapping communities: Brown University, the Graduate School, Brown's Department of Computer Science (Brown CS), the Watson Institute for International and Public Affairs, and the Master of Science in Cybersecurity program. Your core community will be your fellow Master of Science in Cybersecurity students.
Our program of study is challenging and time intensive, but it's also extremely rewarding. Your academic experience begins with Orientation, where you'll get to know faculty and peers through conversations and programming designed to help you get to know each other and Brown. You'll also learn more about advising, program policies, and where to go when you have questions.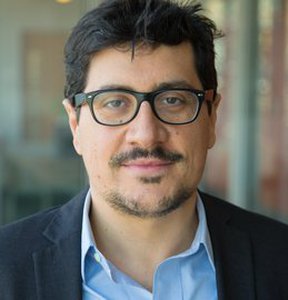 "I have been fortunate to teach blended courses over the past 5 years, and my experiences with online teaching have made me a better instructor. My goal is always to connect with my students, and I seek individual feedback often so that I can adjust my methods if something isn't working."

— Bernardo Palazzi, Director of Graduate Studies, Master of Science in Cybersecurity (Computer Science Track)
Time Commitments, Planning, And What To Expect
You and your fellow students will attend many of the same classes as other Brown students, but remotely. This means that while some class sessions will be held live and in person for on-campus students, you'll have the ability to fully participate by watching a recording of these sessions and engaging online with all other class activities. Attendance at a set class time will not be mandatory and you won't be penalized for missing live sessions. Some of these courses may also allow online attendance to live sessions, and you will have the ability to join them if your schedule allows.  
You can complete the entire program asynchronously: you'll view lectures when your schedule permits during each week of classes. Importantly, the program is not self-paced, so you'll need to stay on schedule with the same assignment deadlines and readings as your in-person classmates.
Brown CS has a unique and well established teaching assistant program that faculty members utilize to assist in administering courses. TAs often lead course elements that are separate from lectures, such as office hours. This provides students with an opportunity for one-on-one help understanding course concepts. Faculty also regularly hold office hours and will be available to meet with you during during office hours and by appointment.
During your first two semesters, you will take your three required courses: CSCI 1360 Human Factors in Cybersecurity, CSCI 1860 Cybersecurity Law and Policy, and either CSCI 1880 Introduction to Computer Security or CSCI 1660 Computer Systems Security [the Computer Security course varies depending on your program track]. CSCI 1360, CSCI 1860, and CSCI 1880 are courses that were developed for this program and specifically designed to provide a rich asynchronous learning experience. Similarly, CSCI 1660 has been redeveloped to serve our Master of Science in Cybersecurity students and we reserve seats for program students in this very popular course. 
Each course in the program entails approximately thirteen hours per week of effort: roughly three for class time, and ten for work outside of class in the form of reading and assignments. We expect you to finish the program within two years if you pursue the full-time option. We recommend that you take two courses per semester, but you can take as many as three. Taking the maximum amount of courses allows you to graduate in three semesters. Please note that, given the variety of factors involved, a student might not be able to find the right combination of courses needed to graduate in three semesters.
Through your coursework, you'll:
Comprehensively explore cybersecurity technology and policy at the local, national, and global levels
Assess security and privacy implications of emerging technologies to identify vulnerabilities and create solutions
Develop methods for understanding and describing threat intelligence through demonstrations of vulnerabilities, attacks, and defenses
Explore the technological, economic, human, legal, organizational, socio-political, and policy challenges in this field