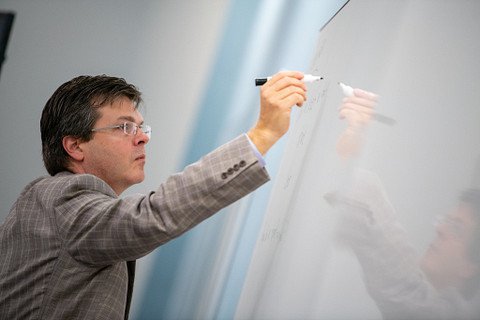 Thank you for your interest in our Master of Science in Cybersecurity program. We're excited that you're thinking about joining us at Brown! If you have any questions about applying to the program, please direct your email as follows below.
For questions concerning the application portal, application requirements, and submission of application materials:
masters_admissions@brown.edu
For questions about financial aid:
gs_financial_aid@brown.edu
For questions concerning the Policy Track, the Computer Science Track, the Brown Cybersecurity community, scholarships, and student experience:
John Tracey-Ursprung (john_tracey-ursprung@brown.edu)-Student Affairs Manager
To apply, go here.
Application Deadlines for Entrance in Fall 2023

| | | |
| --- | --- | --- |
|   | Application Due By | Notification Provided By |
| Priority Deadline | February 1st | March 16th |
| Regular Deadline | April 1st | April 27th |
| 5th Year Deadline (For current Brown students seeking entrance to the 5th year program) | May 1st | May 15th |

 

Application Deadlines for Entrance in Spring 2022

| | | |
| --- | --- | --- |
|   | Application Due By | Notification Provided By |
| Regular Deadline | October 20th | November 1st |
Application Prerequisites And Requirements
As an applicant, we expect you to have a record of strong academic performance demonstrated by grades for courses taken during your undergraduate career, graduate work, and previously earned degrees. We also expect you to have letters of recommendation that describe exemplary academic capabilities. If your native language is not English, the TOEFL or IELTS is required.
International applicants: If your native language isn't English and you haven't received a college degree from an institution in an English-speaking country, you must take the TOEFL exam. We don't consider applicants who have scored below 620 (PBT) or 260 (CBT) or IBT (105), and prefer scores higher than that. The corresponding minimum IELTS score is 8.0. If you feel you're exempt from taking the TOEFL, please email the Graduate School directly to get a waiver.
Computer Science Track
In order to apply, you must have completed an undergraduate degree in a STEM or social sciences discipline. You must have also successfully completed undergraduate-level coursework in (1) mathematics that covers calculus, discrete mathematics, and probability or statistics, and (2) introductory computer science that covers computer programming and data structures and algorithms.
If you are currently enrolled in a prerequisite course, you can still apply, but we reserve the right to deny you enrollment if you do not complete the course with a passing grade. 
Policy Track
In order to apply, you must have completed an undergraduate degree in any subject. You will be judged on the totality of your application, with an emphasis on coursework or other experience that demonstrates the writing and analytical skills relevant to the study of cybersecurity policy. We strongly encourage you to submit an additional statement that summarizes any relevant academic, professional, or volunteer experience in policy and cybersecurity. You may also include information about coursework that involves significant writing. Information about coursework should be listed with descriptions and grades earned.
Applying
The program's application form is available here. You can get additional information from our FAQ and from the School of Professional Studies site. We strongly urge you to provide unofficial (scanned) copies of your transcripts as part of the electronic application. You'll be notified by the School of Professional Studies if you're admitted and be prompted to mail an official copy of your transcript.
Graduate applications are handled by a combination of Brown CS and the School of Professional Studies. First, your application is formally processed by the School of Professional Studies on behalf of the Graduate School and the CS Department. Its content is then read by members of Brown CS, who then forward their recommendations to the School of Professional Studies. Finally, the School of Professional Studies formally admits you to the program on behalf of the Graduate School and Brown CS. Therefore, you may receive correspondence from either Brown CS or the School of Professional Studies.
To complete your application, submit the following via the online application system:
Transcripts
Please submit a transcript for all programs, both undergraduate and graduate, which you have attended. Please note that unofficial transcripts may be uploaded to the online application, but official transcripts are required for enrollment if you are accepted into the program.

Personal Statement
As part of the online application you will need to prepare a personal statement. Please write and upload a personal statement on why you are pursuing a Master's degree in cybersecurity. The statement should specify which track you are applying to, why you selected that track, and your professional goals for pursuing this degree. If relevant, include content that describes your previous professional work in cybersecurity and academic research you have performed. Your statement must be double spaced and in Times New Roman font. The statement should not exceed 800 words.

Resume
Please prepare and upload a resume that lists your previous professional experience, academic research, and other relevant content.

Letters of Recommendation
You must give the names and contact information for three individuals who will submit a letter of recommendation on your behalf. Please note that you only need to provide their names and contact information, not the actual recommendations, in order to submit your application. Three letters of recommendation are required.

For the three required letters, one must be from a professor that taught you if you graduated from a degree program in the last 5 years or if you are currently enrolled at a university. The second letter is for a professional reference, unless you are currently enrolled at a university or are a recent college graduate. In that case, you can provide a second academic letter rather than a professional one. The third can be either academic or professional.

The referee will be asked:

For how long and in what capacity have you know the applicant? If you have experience with the applicant in an academic setting, please comment on their academic performance and potential. Finally, any relevant information you would like to share is welcome.

We would appreciate your opinion on the candidate's career achievements, strengths and weaknesses, initiative, creativity, their ability to contribute in a peer-to-peer learning environment, and how the program fits with the candidate's career aspirations.
It is critical that your academic letter of recommendation be written by a professor that taught you when you were a student enrolled in their university course. Similarly, it is critical that your professional letter of recommendation be written by someone that directly supervised your work as part of their employment obligations. A letter from a co-worker that did not directly supervise your work does not fulfil the application instructions.
Financial Aid
The Master of Science in Cybersecurity program offers two types of scholarships: one covers 50% of the cost of tuition; the other covers 25% of the cost of tuition. Scholarship funds only apply to courses that are required for graduation from the program. Our scholarships are very limited at this time and you should explore a variety of funding options.
You're automatically considered for scholarships; there is no separate scholarship application.
If the committee determines that an applicant is to be awarded a scholarship, then the student is notified at the time of their admission into the program. Unfortunately, there are a very limited number of scholarships available. Students who do not receive a merit award letter at the time of their admission are unable to be reconsidered.
Note that if you are interested in our limited scholarships, we encourage you to apply for admission to the program at the earliest date possible. The advantage of applying by our Priority Deadline is that you will be among the first considered for scholarships.
To find out more about Graduate Financial Aid, please go here.
To learn more about program tuition and fees, please go here.
Fifth-Year Master Of Science In Cybersecurity For Brown Undergraduates
The Five-Year Baccalaureate/Master's Degree program allows you, after completing your Baccalaureate degree at Brown, to continue for a Master's degree and use courses taken while an undergrad to satisfy some of your Master's course requirements. You must apply for this program before you complete undergrad study. Be sure to indicate on your application that you're a current Brown senior.
Of the eight courses required for the Master's degree, two may be completed while you're an undergrad, even if taken before you were admitted to the Master's program. At least six semester courses must be taken while registered as a grad student.
Admission must be approved by Brown CS and by the School of Professional Studies. While you must be enrolled as an active undergrad student at the time of application, admission to the grad program can be deferred for up to two years with approval of Brown CS. (Please be sure to indicate that you're applying for the fifth-year Master's and not the regular Master's.)