Andy van Dam's CSCI 0150 Gets 2 Million TikTok Views, Reports The Brown Daily Herald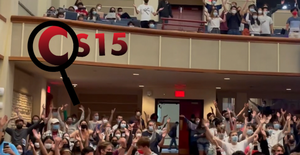 "TikTok is just a way to get people excited about this sometimes very daunting field, especially at Brown," says Allison Masthay, a CSCI 0150 Introduction to Object-Oriented Programming and Computer Science UTA. In a new article, The Brown Daily Herald's Grace Holleb describes how Thomas J. Watson, Jr. University Professor of Technology and Education and Professor of Computer Science Andy van Dam's long-running course has helped make challenging material less intimidating by sharing its trademark humor on social media, earning as many as two million views. 
The full article is available here.
For more information, click the link that follows to contact Brown CS Communications Manager Jesse C. Polhemus.