Carsten Eickhoff Is Elected Treasurer Of ACM's Special Interest Group On Information Retrieval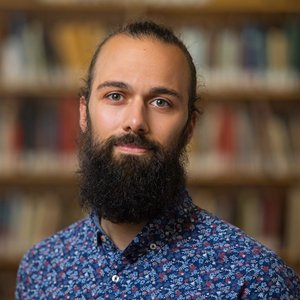 The Association of Computing Machinery (ACM) announced in late June that Professor Carsten Eickhoff has been elected Treasurer of their Special Interest Group on Information Retrieval (SIGIR) for the 2022-2025 term. Carsten, who heads the AI Lab at Brown's Center for Biomedical Informatics and holds a courtesy appointment with Brown CS, began his role July 1.
"I am very excited to have been elected treasurer of the ACM SIGIR," Carsten says. "I have been attending their conferences for over a decade now and look forward to giving back to this unique community of scholars."
The ACM SIGIR — which focuses on research and development in information retrieval — holds six annual conferences, supports student presenters with travel grants, runs summer schools, provides conference proceedings in a digital library, and issues awards. As treasurer, Carsten will oversee the financial side of these activities, which involves presenting an annual financial report to ACM and managing a significant throughput of funds.
Carsten's work focuses on information retrieval and natural language processing for improving patient safety, individual health, and quality of medical care. He leads the Biomedical Artificial Intelligence (AI) Laboratory at the Brown Center for Biomedical Informatics, which specializes in mining, representation, and retrieval of large-scale natural language resources.
Carsten has earned multiple awards and honors for his work, including the ECIR 2019 Best Short Paper Award, a 2017 SNSF Ambizione Career Award, 2016 AIMed Best Abstract Award, and the 2015 GamifIR Best Presentation Award. In 2017, his system won the BioASQ Biomedical Question Answering Challenge, and he received an honorable mention for the 2015 ACM SIGIR Best Paper Award. Recent projects in his lab include forecasting complications in intensive care, speeding up biobank IO, and automating patient-centric literature retrieval.
For more information, click the link that follows to contact Brown CS Communications Manager Jesse C. Polhemus.