Brown CS PhD Student Fumeng Yang Wins A Computing Innovation Fellowship 2021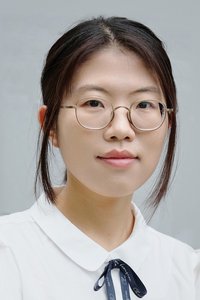 Brown CS PhD student Fumeng Yang has just received a Computing Innovation fellowship, which will support her to join Northwestern University as a postdoctoral fellow in 2022. The Computing Innovation fellowship aids recent and soon-to-be PhD computing graduates whose job search was hampered by the continued disruption COVID-19 has had on academic job hiring practices and the economy. 
Fumeng obtained her M.Sc. degree from Tufts University and her B.Eng. degree from Shandong University, China. Her research interests are creating information visualization and computational models that help people think scientifically on different platforms. Yang has received best paper honorable mention awards for her work published at ACM IUI and IEEE VIS. Fumeng's research at Brown CS with her advisor, David Laidlaw, has been in the area of data visualization and analytics.
The fellowship comes to Fumeng for her research in designing and evaluating visualizations to support individual-level decision-making under uncertainty. Fumeng's work is focused on visualizations of a single forecast and multiple probabilistic forecasts that are all updated over time and geared for uncertain decision-making. The past year highlighted the deep uncertainty that people experience in everyday life. While numerous studies support that conveying uncertainty information improves decision quality and fosters trust, these endeavors can seem to vanish into thin air when it comes to the real world. Fumeng's proposed research aims to fill in this gap and assist the general public in understanding probabilistic forecasts. The applications and the specific problem Fumeng's work looks to resolve is to create visualizations for election (probabilistic) forecasts that can address the problem about anxiety, trust, and perception.
To learn more about the fellowship and its other recipients, click here.  
For more information, click the link that follows to contact Brown CS Communications Outreach Specialist Jesse C. Polhemus.