Vasileios Kemerlis Wins The DIMVA Outstanding Reviewer Award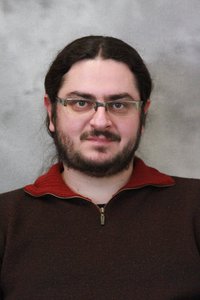 Click the links that follow for more news about Vasileios P. Kemerlis and other recent accomplishments by our faculty.
Within days of earning a Greek Diaspora Fellowship for work with Internet of Things software hardening, Professor Vasileios P. Kemerlis of Brown CS is making news again. This time, he's won the DIMVA 2020 Outstanding Reviewer Award, which he shares with Fabio Pierazzi of King's College London. Held virtually this year due to the COVID-19 pandemic, the Detection of Intrusions and Malware & Vulnerability Assessment (DIMVA) conference is a premier security forum for advancing the state of the art in intrusion detection, malware detection, and vulnerability assessment. Each year, it brings together international experts from academia, industry, and government to present and discuss novel research in these areas.
The official announcement is available here.
For more information, click the link that follows to contact Brown CS Communication Outreach Specialist Jesse C. Polhemus.