This page is for all prospective students: international applicants, please see the additional section below.  

Our remarkable students conduct cutting-edge research and combine technical strength with a great diversity of backgrounds. Our graduates have an outstanding record of innovation and maintain strong ties with each other. 

Students work with world-class faculty through coursework, research projects, and theses, and contribute to instruction as teaching assistants.

Brown provides excellent resources: pleasant office space, quality computing equipment, several specialized labs, and an attractive building close to restaurants and shops.

We're conveniently located in Providence, less than an hour from Boston and three hours from New York. We've been compiling rave reviews of our city's walkability, cultural attractions, and quality of life. If you're coming for a visit, be sure to check out this helpful guide: the College Hill, Thayer Street, Wayland Square, and Downtown neighborhoods are all nearby. 

We have a long tradition of strong industry partnership. Leading organizations actively recruit our graduates, and many of them are members of our Industry Partners Program.

Our interdisciplinary options enrich the educational experience, exposing students to novel and fascinating problems.

We pride ourselves on being a friendly and welcoming place to a diverse population of students. Brown CS fields teams in several intramural sports and often organizes picnics, games, bike rides, and other activities.
International Applicants
Our international ambassadors are students from other countries who would love to talk to you about their Brown CS experience. Click the map below, then move your cursor to find an ambassador from your country.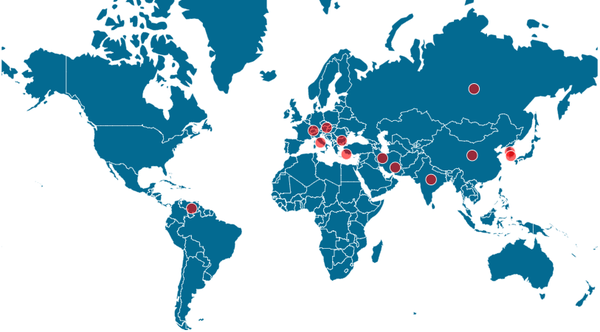 Recent Brown CS Graduates Worldwide
Our graduates rank high as industry pioneers and in academia as well. Recent graduates have joined the faculty at the following institutions around the world:
Amherst College
Brandeis University
Brigham Young University
Buena Vista University
Carleton College
Carnegie Mellon University
Davidson College
DePaul University
ETH Zurich
Florida Atlantic University
Florida International University
George Mason University
Iowa State University
Johns Hopkins University
Koc University (Turkey)
Le Moyne College
Longwood University
Louisiana State University
Mississippi State University
Nanyang Technological University (Singapore)
Northwestern University
Oakland University
Ohio State University
Oregon State University
Pomona College
Purdue University
Sapienza University of Rome
State University of New York at Albany
University of Central Florida
University of Houston
University of Illinois at Chicago
University of Maryland, College Park
University of Massachusetts, Amherst
University of Massachusetts, Lowell
University of Minnesota
University of Oxford
University of San Francisco
University of South Mississippi
University of Texas, Austin
Virginia Tech
Williams College
English-Language Courses
We know that many of you may not have had the opportunity to fully develop your English language skills. If you're interested in improving them, click here for English-language courses that Brown has designed with you in mind.