Brown University Launches A Fully Online Master Of Science In Cybersecurity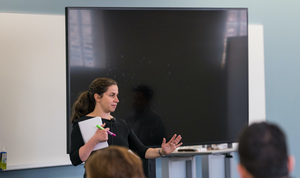 Brown University has just announced a new degree program that provides graduates with a sophisticated technical understanding of cybersecurity and the ability to communicate topics in the field to both technical and non-technical audiences. Offered entirely online, the Master of Science in Cybersecurity allows students worldwide to study at Brown without leaving home, taking the same courses and benefiting from the same interdisciplinary approach as the University's in-residence students. It's currently accepting applications for the Fall, 2021 semester, with deadlines of April 30 (Priority 1), May 14 (Priority 2), and June 1 (Regular Admission).
"This new program builds on Brown's proven online teaching methods to continue delivering content in innovative ways," says Brown Cybersecurity alum Ernesto Zaldivar, now Brown CS faculty member and Deputy Director of Graduate Studies (Computer Science and Policy Tracks) for the new program. "Our faculty members care deeply about students, and it was their mentorship that led me to teaching at Brown."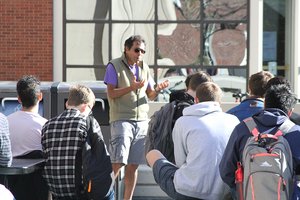 Master of Science in Cybersecurity students choose from two tracks (Computer Science Track and Policy Track), allowing them a curricular focus. Both tracks share the same two required courses and each track has a computer security course that focuses on the technical aspects of cybersecurity. These courses, which span computing, human factors, and law, enable students in both tracks to build a common foundation, learn from each other, and formulate a shared framework for creating cybersecurity solutions.  
The curriculum for both tracks provides a thorough exploration of the technological, human, legal, organizational, and policy challenges of the field, and students graduate with their track listed on their transcript to communicate their particular expertise to future employers and collaborators.
Key features of the Master of Science in Cybersecurity program include:
Remote students and in-person students are considered equal participants
Size of core classes is limited to ensure that students build a community with their classmates
All courses are taught by the same Brown faculty who teach other students
Strong industry partnerships ensure that students have access to leading organizations
"We're very excited to launch this unique and timely program that blends our strengths in computing and policy to offer the multidimensional educational experience that Brown is well known for," says Brown CS Department Chair Ugur Çetintemel. "It builds on our rich portfolio of Cybersecurity courses and substantial experience with online and hybrid education. The flexibility of remote and asynchronous learning will allow us to reach many students around the nation and world who can't take our courses in person because of their locations, schedules or other constraints. It's an ideal way for the next generation of cybersecurity professionals to learn, and our peer institutions have nothing quite like it."