The Department of Computer Science at Brown University offers corporations exceptional opportunities for productive collaboration with a leading academic research institution.
The Department is committed to progress in research and the transfer of state-of-the-art technologies beyond the campus. It is also committed to informing students and faculty about opportunities in industry. Strong, mutually beneficial links with leaders in computer-related industries will advance these goals.
The Industry Partners Program exists to provide opportunities for interaction with the corporate information technology community. Industry Partners are introduced to the Department's research and development efforts and to our students. We seek to develop relationships with a limited number of Partners who share an interest in supporting faculty and students.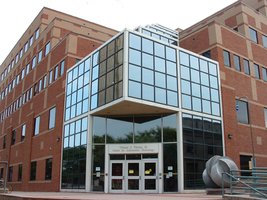 The full scope of the Department's research interests are listed here.
Member companies are encouraged to recruit our students, participate in the selection of topics for our IPP symposia, and advise on the employment and research needs of corporations. The IPP Director and the Program Manager stay in regular contact with participating companies, arrange campus visits, identify faculty to serve as consultants, and respond to specific requests.
Students wishing to receive notification of IPP events should send email to sympa@lists.cs.brown.edu with the subject subscribe ipp-annc.  You need to send the message from your brown.edu email account.
Click here for upcoming IPP events
Recruiting policies (1.0 MB) .