Brown CS Remembers Katrina Avery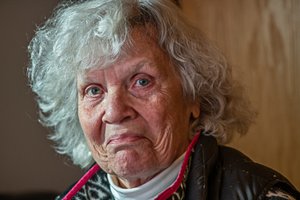 Brown CS has been mourning the loss of our colleague and friend, Katrina Avery, known to many of our alums through her service of more than twenty-five years as Department Manager. She passed away late last year and her husband, Brown CS Professor Tom Doeppner, shares the memorial below. 
Katrina Hanson Avery passed away on December 3, 2021 peacefully at home in Warren, RI after a six-month battle with cancer. She was born in September 1939 in Cambridge, MA to Hilding F.C. Hanson and Louise Van Voast Hanson. She grew up in Cambridge, attended Shady Hill School and the Winsor School, and graduated from Radcliffe College in 1961 with an AB in English. She then studied piano for a year at the New England Conservatory. She was recruited by an MIT professor to help turn technical manuscripts into English. This began a life-long part-time occupation as a highly sought-after copy editor of technical writing. A number of scientists and engineers (including the author of this obituary) have remarked that they didn't really know how to write until Trina began editing their work.
Trina married her first husband, Donald H. Avery, in 1963, and moved to Barrington, RI when Donald joined the faculty of Brown University. She gave birth to her daughter, Jessica Avery, in 1968.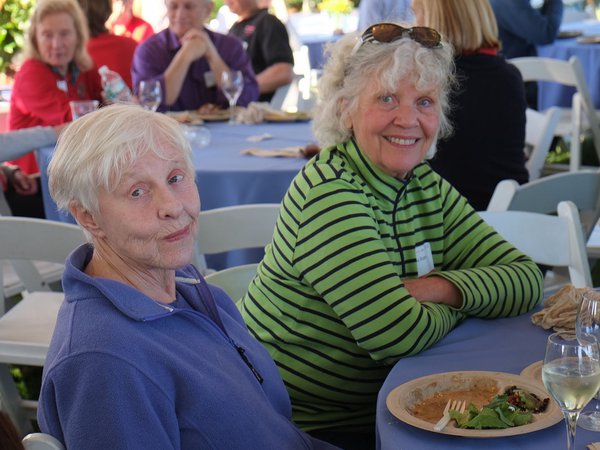 She took classes at Brown in the 1970s and entered the PhD program in Classics. She was fond of saying she received an ABD in Classics ("all but dissertation"). Later in life she took further classes at Brown, this time in Old English in the 2000s. Throughout life she was fascinated by language, learning its intricacies and teaching others how to use it.
She continued her part-time career in editing via a loose association with Brown; she officially joined Brown as a staff member in 1980, when she became the manager of the Computer Science Department. There she met her second husband, Tom Doeppner, whom she married in 1983. She and Tom traveled widely: professional trips, scuba diving, and general sightseeing. After living in Providence for over 20 years, they moved to Warren in 2004.
Trina much enjoyed music. She started piano lessons at an early age and continued into conservatory. She was particularly fond of classical music: from early music up through the baroque. She became devoted to choral music and sang with the Providence Singers from the mid 1990s until 2016.
She retired from Brown in 2006 and did volunteer work at a number of organizations, including the RI Audubon Society and the US census. Most recently she applied her copy-editing skills at the Blithewold Historical Mansion in Bristol, RI, where she assisted with their publications for seven years and also worked in their garden.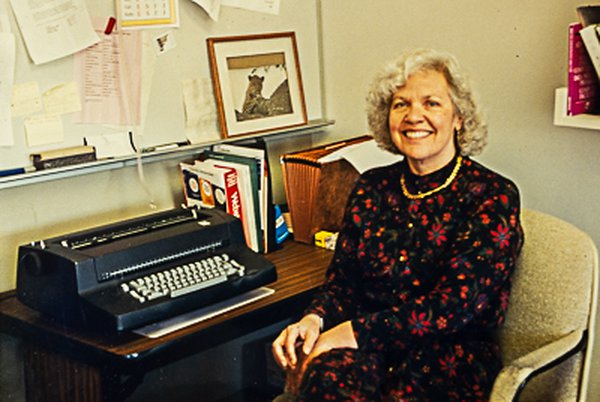 She continued free-lance technical copy-editing well into 2021, when she had to quit due to her health issues. This was lamented by numerous clients from around the world.
She was a voracious reader all her life, mostly in English, but consuming occasional Latin and French books. She loved animals (particularly cats, of which she owned many over the years).
In addition to reading, Trina's greatest joys were gardening and cooking. She grew up spending summers in Annisquam MA and continued to visit there her entire life, instilling a love for that part of the world first in her daughter and then her granddaughters. She participated in multiple book clubs, exercise groups, and a cribbage club. Her connection with her Shady Hill and Winsor classmates continued through her entire life.
She is survived by her husband, Tom Doeppner, her daughter, Jessica Avery, and her granddaughters, Margaret Needham and Penelope Needham (Maggie and Poppy).
---
After hearing of Trina's passing, numerous Brown CS faculty and staff members have sent us their remembrances of a remarkable person that they admired and cherished.
"Even after Trina retired, she remained a part of the department. I enjoyed catching up with her at various department events and asked her help with various one off tasks. When we discussed tricky issues and wanted another perspective, Tom would often seek and share with us Trina's unfiltered take, which was always helpful and insightful. In the past couple of years, I would often notice a subtle movement in the room behind Tom as we had our Zoom meetings; knowing that it was Trina and that she was still with us would give me a warm feeling. We miss her."

– Professor Ugur Çetintemel
---
"She was a wonderful CS manager and an easy person to talk to about anything. I always enjoyed when we had our small AStaff meetings in the atrium on the 4th floor with bagels and danishes, especially for staff birthdays. I loved how she and Tom would travel the world, go scuba diving, and then share the most breathtaking pictures and slideshows of exotic fish and the most colorful kinds of coral.
Whenever she stepped out of the elevator, she always said good morning to me, and I was always happy to see her big smile and beautiful white hair. She had the same smile every time I went to her office for a signature or to ask a question, even if she was reading the newspaper or playing solitaire on a break. She had such a wonderful personality. I enjoyed all the moments we had together and I miss her terribly."
- Eugenia DeGouveia, AStaff
---
"Just to share a few other stories, those of us who knew Trina when she first joined the department in 1980 (some of us knew her from even earlier) were keenly aware that she was an incessant smoker. This actually started at an incredibly early age. Both her parents smoked, and she would occasionally steal cigarettes from them. This happened once when they were on vacation in Annisquam, Mass. when she was 4 (!) years old. She and a friend were sitting on a chicken coop smoking illicit cigarettes. Some adults came by, so they, trying to hide the evidence, tossed the cigarettes behind them. This lit the brush behind the coop, starting a rather big fire. Fire trucks were called in; they successfully put it out, with no damage (except for possibly to the chicken coop). She was terribly ashamed of herself, but apparently not sufficiently so to permanently give up smoking.
So, when she and I got together, she'd been smoking for quite a while. The following summer we went to Italy where I was giving a paper. We made it a vacation, starting in London, taking the train (pre-chunnel, so part of the trip was via boat) to Italy. We stopped to visit Andy in the Swiss Alps. Andy and I hiked a bit, but Trina didn't feel up for it (thin air and smoking don't mix well). Andy and I made the proposition that we would pay her one dollar for each day she didn't smoke, starting the next day, going on for a year. But if she smoked at any time during the next year, she'd have to pay everything back. Perhaps because of too much alcohol, she agreed to it. She never smoked again (maybe once or twice, but after the one year period). Going cold turkey after smoking so long was really tough, but she did it.
Another memorable moment was when Trina was in her office, chatting with Randy Pausch (probably in 1982). Some rather scruffy looking kid came by and asked her if she could type a paper for him. She said that she was rather busy right now, and it would 'cost you the earth'. Randy was about to explode – when the kid left, Randy pointed out that it was John Kennedy (who probably could have afforded the earth)."
– Professor Tom Doeppner
---
"Trina helped one of my first graduate students, Cindy Grimm, learn to write decently. Cindy would write a 2- or 3-page essay on something, I'd copyedit and she'd rewrite, and when it was sort of good, I'd have her hand it off to Trina, triple-spaced, and it would come back covered in red markup. Cindy would rewrite and resubmit, and Trina would take another pass. We did this week after week, and at some point a paper came back with less red than black, and we were ecstatic. By the following semester, when folks in the graphics lab were writing papers, they'd ask Cindy to read the drafts and mark them up, so Trina's lessons got passed on to another generation. When I talked with Cindy about this, she said that the great thing about Trina was that 'she explained why she made the markups she did in a way that made sense to me. I still channel her advice when, say, I'm editing/providing advice for writing CAREER proposals.'"
– Professor John Hughes
---
"My memory of Trina is of sharing a love of language – of finding just the right word or phrase to express one's thought. I also think of her jokey remark 'it is not enough to be virtuous – one must be known to be virtuous.' I would often stop by her office to chat – nominally to get some guidance on something grant-related, but often mostly to get her perspective on things. I miss her presence."
– Professor Philip Klein
---
"Trina was a powerful intellect who was always a joy to talk to. I never met a word that was new to me that I didn't want to share with Trina — invariably, she not only already knew it, she could add all kinds of rich color to it. She was also the person I turned to when stuck on a phrase in a paper; she could either find just the right word to fit a tight spot or, like all great editors, tell me when my problem was around the hole I was trying to fill, not in it. Trina also did not suffer fools gladly. I was often that fool. My enduring memory is that she had this light laugh, which was her way of saying, 'You just said something quite silly, but here's your chance to come to your senses.' Her presence made the department extraordinary."
– Professor Shriram Krishnamurthi
---
"I overlapped with Trina when I was a grad student in the 90s. At the time, I told my advisor that I really wanted the first chapter of my dissertation to be readable to friends and family. She suggested that I hire Trina to edit it. I did, and she did. I thought I was a pretty good writer, but Trina found improvements to make in every line. I learned a lot from her edits that I still use when writing today."
– Professor (and alum) Michael Littman
---
"I count myself fortunate to have worked with Trina Avery for many years. She was the Academic Department Manager when I joined the department, and quickly grew from a dependable resource for a new employee to a valued colleague and friend. Countless times she was there to answer questions or to help navigate complex policy issues, all with an unflappable manner. Often when looking through my files I find documents with Trina's distinctive handwriting, which led to fond recollections of our chats or of her and Tom's fascinating slideshows of underwater photographs taken during their scuba diving trips.
One of my most recent fond memories of Trina is from a work event I was overseeing. Unbeknownst to me, she had noticed an attendee haranguing me at great length about their dissatisfaction with the event's menu. Afterwards Trina came over and privately expressed her less than complimentary opinion of the complainer, which quickly had me laughing – it was a much needed shot in the arm, which I suspect was exactly her intent. It was a small but much appreciated act of kindness."
– Lisa Manekofsky, AStaff
---
"Trina was always the calm in the eye of the hurricane of the newly-formed CS department. One of my strongest memories was me having a very loud meltdown about some huge NSF proposal right outside of Trina's office while she was on the phone, and Trina calmly saying to the caller, "Would you mind holding for a second? I think I hear someone trying to get my attention."
Trina copy-edited virtually every departmental document – and did it with finesse. And even though she was a Classics major, she corrected but never scolded us when we butchered some Latin phrase when we were trying to sound educated. ;-)"
– Professor (and alum) Norm Meyrowitz
---
"Trina was a great Manager. I will always remember her beautiful white curly hair, and I admired the way she dressed. She was always dressed to impress and had unique jewelry. I have lots of fond memories of Trina and find myself thinking of her and smiling when doing so. Continue to rest in peace."
– Dawn Reed, AStaff
---
"Trina was perceptive, wise, and very bright. She could also be direct. Each of these gifts greatly helped to launch the department on sound footing. She is fondly remembered."
– Professor Emeritus John Savage
---
"I learned a lot from Trina during my early years in the department, especially about grants management and administrative processes of the university. I have been grateful to her for her support of my professional advancement. I admired her leadership, wisdom, and productivity. I also enjoyed her great sense of humor. All the faculty had huge respect for Trina. She was truly a pillar of the department."
– Professor and Chair Roberto Tamassia
---
"I was fortunate enough to become friends with Trina and her first husband, Engineering Professor Don Avery, when they first came to Brown in the late 1960s. Until her passing, Trina was my oldest Brown friend. We lived near each other in Barrington and their daughter Jessica and our youngest, Katrin, were born a week apart in 1968 and have been life-long friends. While she was a graduate student in Classics, Trina did a lot of freelance academic manuscript editing, so I asked her to edit my papers, and later a succession of books. I learned to admire (and frankly, dread) the world-class skill with which she wielded the red pen, and to trust her deep knowledge of the English language (and enough of French and German besides the classical Greek and Latin) much more than my own.
Trina acted not just as 'Ms. Grammar Person' but also as developmental editor, being brutally frank about my Germanic run-on sentences and paragraphs, and embodying the dictum of 'less is more.' Manuscripts invariably came back bleeding with red ink. But getting a 'not bad' in response to my impatient question of 'yes, but how was it overall?!?' was a vast relief. All three completely different editions of the graphics book and several other books and many papers and proposals benefited greatly from her guidance. I was amazed at how much cogent feedback she could provide despite her lack of formal technical education – she clearly absorbed huge amounts of knowledge by osmosis. Additionally, she was as well-rounded in her knowledge of music, visual arts, literature, history and common-sense knowledge as any person I've ever met. Indeed, in most settings she was likely 'the smartest person in the room.'
Trina did not suffer fools but knew when and how to turn on that brilliant smile to move people to do the right thing and make things happen. I saw that great executive ability in her and worked hard to persuade her to become full-time departmental manager of the 7-faculty fledgling department for which I was founding chairman. She was a shrewd partner in figuring out how to build a highly entrepreneurial and active department from scratch. She and her future husband Tom Doeppner were constant companions in learning how to navigate bureaucracy, raise money for projects and building renovations and additions, build a technical infrastructure and staff to support it to be maximally independent of the central bureaucracies, and much more.
Trina, Tom, my beloved late wife Debbie, and I continued to be social friends over the decades, sharing great adventure travel, including multiple scuba diving vacations in the Caribbean and even Indonesia. For our (near) 50th birthdays, we splurged on a grand safari in Kenya and Tanzania followed by a week diving virgin reefs in Sharm el-Sheikh. Good food and wine were also common denominators. Trina and Debbie explored the Amalfi coast together and shared many book recommendations and gardening tips.
I will always treasure Trina's many substantial contributions, her fierce intelligence and biting wit, and just her good company. I miss her dearly."
– Professor Andy van Dam