Brown CS Student Aric Zhuang Wins $15,000 At This Year's Brown Venture Prize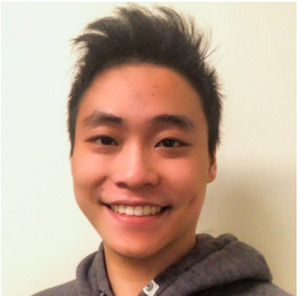 Click the links that follow to find out more about the Brown Venture Prize and other recent accomplishments by Brown CS students.
At Brown University's nurturing ground for young entrepreneurs, Brown CS student Aric Zhuang and Brown student Caitlin Pintavorn placed second and took home a $15,000 prize for their new start-up, CASTYR, at the annual Brown Venture Prize.
The Brown Venture Prize  is an initiative from the Nelson Center for Entrepreneurship designed to empower and help advance the best entrepreneurial ventures by Brown students. $50,000 is designated for the top three finalists, with the first place team receiving $25,000, the second $15,000, and the third place $10,000.
Described as "if Tiktok and Goodreads had a baby", CASTYR is a new podcasting platform and social community. Users will be able to both create and consume podcasts with features like audio clipping and annotating and sharing favorite parts of an episode. CASTYR seeks to be the future hub for podcasting just as Instagram and Tiktok have become for photos and videos.
Other Brown CS students also received outstanding results by making it into the top finalists. Yusuf Karim and his team received an honorable mention for Cress Health, a mental health tech venture that develops digital technologies to enhance mental wellness. Andrew Kim and his team also received an honorable mention for Workista, an AI job search assistant tailored for freelance work.
Click here to find out more about CASTYR as well as Cress Health and Workista.
For more information, click the link that follows to contact Brown CS Communication Outreach Specialist Jesse C. Polhemus.