Kathi Fisler Will Discuss COVID And K-12 Data Science At The Futures Forum On Learning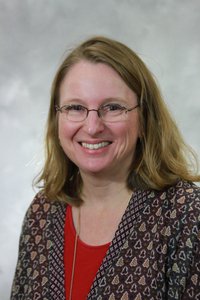 Click the links that follow for more news about COVID-19, Kathi Fisler, and other recent accomplishments by our faculty.
The COVID-19 pandemic has disrupted education at a seldom-seen scale, affecting students and teachers around the world and triggering a learning crisis. In response, next week's Futures Forum on Learning (organized by Schmidt Futures) will bring together leaders in global education and edtech virtually to discuss critical areas of need and opportunity. At 7 PM EDT on Monday, July 20, Professor Kathi Fisler of Brown CS and Bootstrap will take part in a panel discussion ("Should COVID-19 Change Our Expectations About What Math is Taught") with Steven Levitt, author of Freakonomics, and Ruthe Farmer of CS for All, former Senior Policy Advisor for Tech Inclusion at the White House Office of Science and Technology Policy.
"Even before COVID, people were talking about the need for more data science content in K-12", Kathi says. "COVID has both inspired many people to look at data and illuminated the challenges of shifting instruction online. In our session, we're looking forward to discussing how to infuse more data science into K-12, within the broader conference context of the learning environment."
More information on the Futures Forum on Learning, including details on how to register for this free event, can be found here.
For more information, click the link that follows to contact Brown CS Communication Outreach Specialist Jesse C. Polhemus.