Seventeen Students Win Brown CS Senior Prizes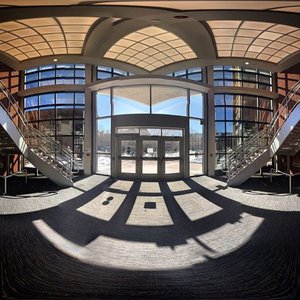 Click the links that follow for more news about the Senior Prize in Computer Science and other recent accomplishments by our students.
Brown CS has just announced that it will recognize 17 graduating seniors for their achievements this year. Evan Cater, Min Jean Cho, Tyler DeFroscia, Megan Gessner, Brad Guesman, Samuel Hinthorn, Shawna Huang, Brendan Le, Joshua Levin, Zhengyi Peng, Heila Precel, Lena Renshaw, Shoshana Simons, Henry Stone, Andrew Wagner, and Solomon Zitter will each receive the Senior Prize in Computer Science for their academic work as well as their service to Brown CS. The prize will also be awarded posthumously to Will Povell.
"Along with Eleanor Avril, who won the Norman K. Meyrowitz '81 Award, these are our top students," says Associate Professor (Research) and Vice Chair Tom Doeppner. "As a group, they've done superior work, but we were also very impressed with how generously they were able to give back to the department and their fellow students." 
"Brown CS has been a home for me for the past four years," says Solomon. "Between all the late nights (which often stretched into early mornings) at the CIT, the fantastic friends I've made, and the incredible learning I've done, I couldn't have asked for a better way to spend my time at Brown. I've especially cherished the opportunity to give back to the department and reinforce my own learning through TAing and HTAing a wide variety of courses, experiences which I believe would have been nearly impossible if it weren't for the unique structure of this department. I also was lucky enough to have the chance to get involved with Professor Philip Klein's research group, where I have been able to develop new skills and new ways of thinking."
Joshua and Shawna also mention the importance of community. "I'm so grateful for the opportunity," Joshua tells us, "to have learned to love CS in a community so welcoming, supportive, collaborative, and inspiring." Shawna says that she's made lifelong friends, taken challenging courses, discovered new passions, and grown as a person. "It's also been so rewarding to help other students as a TA, HTA, and MTA," she tells us. "It's truly been a privilege to give back to this community and make a difference for the next generation of students."
Zhengyi focuses on the transformational aspect of computer science: "What always fascinates me, both in being a TA and doing web development, is that we can make knowledge and service more accessible, liberating from discriminations and prejudices."
Finally, Lena echoes many of her fellow students with thoughts that turn to classmate Will Povell: "I'm incredibly thankful to have had such a supportive environment to learn computer science in. I'm humbled to share this award with my extraordinary peers, especially Will, who I know all of us miss incredibly."
For more information, click the link that follows to contact Brown CS Communication Outreach Specialist Jesse C. Polhemus.