Jiwon Choe Wins The Memsys Best Student Presentation Award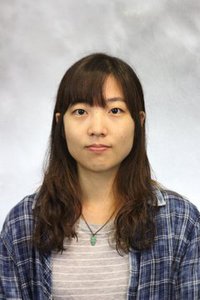 Click the links that follow for more news items about recent accomplishments by our students.
Brown CS PhD student Jiwon Choe has just won the Best Student Presentation Award for her presentation "Attacking Memory-Hard Scrypt with Near-Data-Processing" (co-authored with Brown CS Professors Maurice Herlihy and R. Iris Bahar and Boston University Professor Tali Moreshet) at the International Symposium on Memory Systems (MEMSYS '19). Held recently in Washington, DC, MEMSYS is an annual conference that aims to bring together leading researchers and practitioners interested in emerging memory technologies. 
"In a traditional DRAM-based main memory architecture," the authors explain, "a memory access operation requires much more time and energy than a simple logic operation. This fact is exploited to build time-consuming and power-hungry cryptographic functions that serve the purpose of deterring brute-force security attacks." Jiwon's presentation focuses on the impact of near-data processing (NDP) on scrypt, a widely used memory-hard password-based key-derivation function, and discusses the opportunities to undermine scrypt using compute-capable memory.
For more information, click the link that follows to contact Brown CS Communications Outreach Specialist Jesse Polhemus.