John Savage Discusses "Humanizing The Internet Of Things" On White House Chronicle (Recording Available)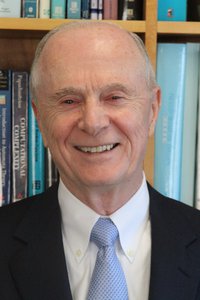 Click the link that follows for more news about John Savage.
"We have been exposed to new technologies for centuries," says Professor John Savage of Brown CS, "and every time a new technology is introduced, there are dislocations, unanticipated consequences...in our current situation, we have rushed to computerize so many things without knowing the hazards we were creating that we now have to address these problems urgently." 
John goes on to explain his belief that the software being written today is more reliable and secure than earlier efforts, but much of the rapidly-growing Internet of Things is run on highly insecure platforms, requiring a great deal of replacing and rewriting. This observation and others are part of a recent, wide-ranging interview with Savage conducted by Llewellyn King of White House Chronicle, a television program featured nationwide on more than 200 stations that focuses on the pressing issues of the day.
A recording of the entire interview is available here.
For more information, click the link that follows to contact Brown CS Communication Outreach Specialist Jesse C. Polhemus.