John Savage Appointed An EastWest Institute Professorial Fellow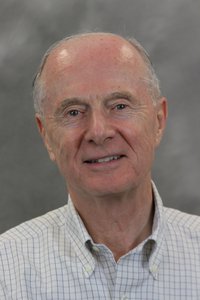 Professor John Savage of Brown University's Computer Science Department (Brown CS) has just been appointed a Professorial Fellow of the EastWest Institute (EWI), an international, non-partisan organization with a three-decade history of addressing problems that threaten regional and global stability. The appointment is testament to Savage's pioneering achievements in the field of cyberspace, particularly the policy and technology dimensions of cybersecurity, and it follows multi-year collaborations with EWI Chief Technology Officer Karl-Fredrick Rauscher and Senior Vice-President Bruce W. McConnell.   
"This is going to be very interesting," John comments. "EastWest Institute has one of the highest levels of visibility in the areas of cybersecurity and cybercooperation, and they truly play an active role, engaging governments from all over the world. Instead of just being a think tank, they can be thought of as more of a 'think and do' tank."
One example of EWI's global efforts is the upcoming invitation-only Global Cyberspace Cooperation Summit V, which will be held from December 3-5 in Berlin, Germany. John will serve as presenter, editor, and leader on three different topics at the event, which will include dozens of representatives from America, China, India, Russia, various European countries, and organizations such as the Internet Corporation for Assigned Names and Numbers (ICANN) and the International Telecommunication Union (ITU).
"I'm very excited to be part of the EWI family," says John. "I believe that there's great opportunity for computer scientists, political scientists, social scientists, lawyers, and others to contribute to understanding how computing and communications services can operate securely and reliably while respecting privacy. The future offers a full-employment contract for people interested in these issues in industry, research, and governments around the world."