Brown CS Remembers Isabel Cruz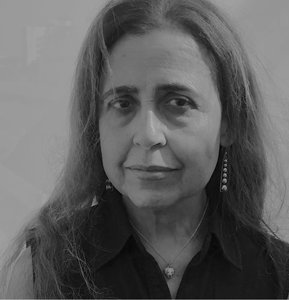 Brown CS is mourning the loss of our alum and friend, Isabel Cruz, Distinguished Professor of Computer Science at University of Illinois Chicago (UIC)'s College of Engineering. She passed away on September 19, 2021, following unexpected complications from surgery. Her life partner, Brown Plastech Professor of Computer Science Roberto Tamassia, offers her biography and their shared story on his website, and he expresses his gratitude to Isabel's many colleagues, mentees, and friends who have sent us their own memories of her, some of which we include below.  
"The last time I had a chance to speak with Isabel," writes Brown CS Professor and Department Chair Ugur Çetintemel, "was when I saw her and Roberto briefly in a coffee shop in Providence two years ago. It was the end of the summer and Isabel expressed both excitement and anxiety over a new data science course she would soon start to offer. It was clear that she was taking her teaching and student experience very seriously. She had done much seminal work and I was really happy to see that she was finally getting the recognition that she deserved, both within her institution and in the broader research community. It felt like she was energized and ready to do even bigger things. We all lost a wonderful scholar and a friend. We will miss her dearly."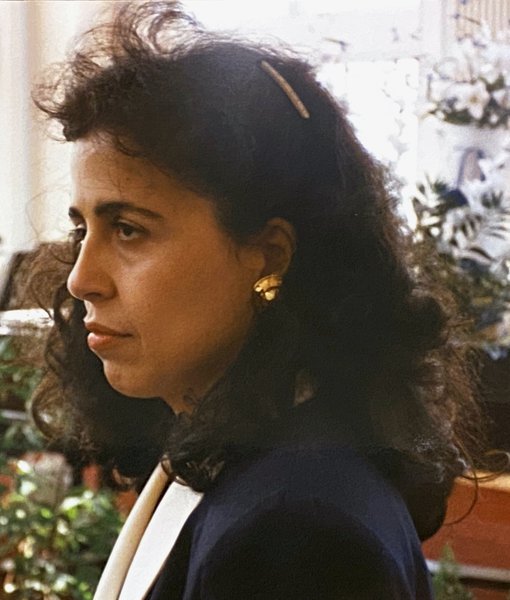 Born in Portugal, Isabel completed her graduate studies at the University of Toronto, where she earned a PhD in Computer Science advised by Alberto Mendelzon. She came to Brown for a postdoctorate, where she was advised by Paris Kanellakis. Her academic career eventually brought her to UIC, which she joined as tenured Associate Professor of Computer Science in 2001. As she advanced through the faculty ranks, she inspired and served as a role model for female computer science students and junior faculty at UIC by being the first woman to be promoted to full professor and the first woman to be recognized as distinguished professor in her department.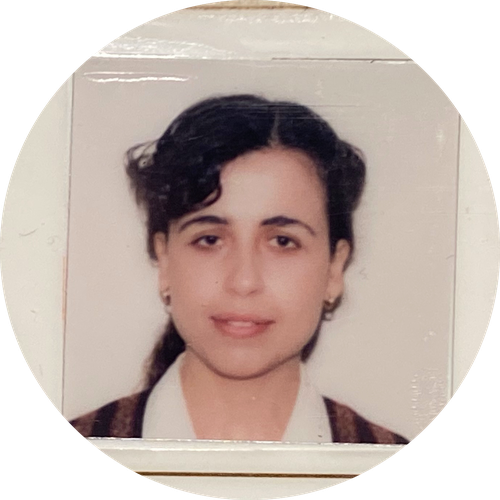 Brown trustee Sridhar Ramaswamy, co-founder and chief executive officer of Neeva and venture partner at Greylock Partners, previously senior VP of advertising and commerce at Google, had known Isabel from the time she was a postdoc and he was a PhD student in the department, also advised by Paris Kanellakis. Remembering her, Sridhar writes: "Isabel was a warm and thoughtful colleague whose passion for work, whether in graphical query languages or in data integration, always shone through. She was also equally special in finding real world applications of her work. She will be sorely missed by many friends and well wishers like me."
Isabel's early work pioneered innovations in query languages for data management systems, introducing a powerful framework for the visual specifications of queries that considerably extended the expressiveness of SQL and other textual query languages being used at the time. Later, she built on this work to develop efficient constraint-based systems for visual querying and information visualization based on formal logic theory, with applications to graph drawing, algorithm animation, and multimedia systems. In recent years, her work was driven by the idea that data science could become an agent for social good, envisioning the use of data integration as a key scientific enabler of novel solutions for social and humanitarian causes.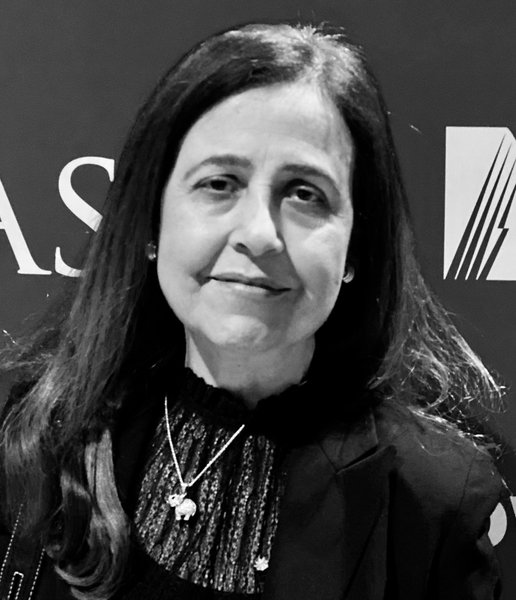 Recognition for Isabel's work was extensive: she was a Fellow of the American Association for the Advancement of Science (AAAS), UIC Distinguished Researcher of the Year in the Natural Sciences and Engineering, a University of Illinois Scholar, twice a Great Cities Institute Scholar, and the recipient of an NSF CAREER award. 
Brown CS Professor Stan Zdonik, also a specialist in database research, remembers Isabel's contributions to the field as well as her friendship. "Isabel Cruz was a wonderful colleague and friend," he tells us. "When I heard the news of her passing, I was shocked and I am still saddened that she is no longer with us. It was always great to see her when she and Roberto visited the department. She had a wry sense of humor – I could always count on her for a laugh. Isabel was an important member of the database research community. She led an early effort to build an online catalog of all papers published in the database field, making finding citations for our work much easier. She also was a pioneer in the area of visual database interfaces – an area that remains relevant today. I will miss her deeply and offer my deepest condolences to Roberto and others who knew her well. Her passing leaves a giant hole in our hearts."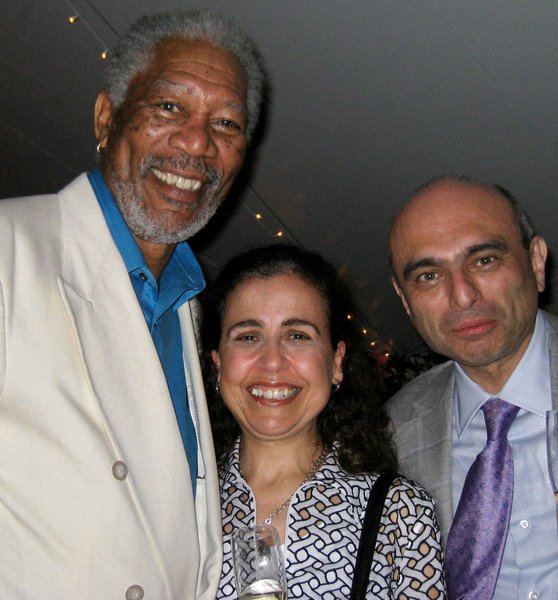 Throughout the years, on the occasion of Isabel's frequent trips back to Providence, PhD students in the department had the opportunity to interact with her professionally and socially. In remembering Isabel, several of them reminisced about how she left a mark on their life.
Brown CS alum G. Elisabeta (Liz) Marai, Associate Professor of Computer Science and one of Cruz's colleagues at UIC, remembers her empathy as the mark of true intelligence: "I have 'known' Isabel since I was a junior graduate student at Brown. She had such a sense of quiet authority and stern command, and we had such well-deserved respect for her and her accomplishments. Then during one of my first faculty meetings at UIC, she pointed out that we were causing unnecessary distress to one of our cherished colleagues. That's when it hit me that she was also extremely kind and observant. As Radia Perlman once said, 'Really smart people are actually sweet and generous.'"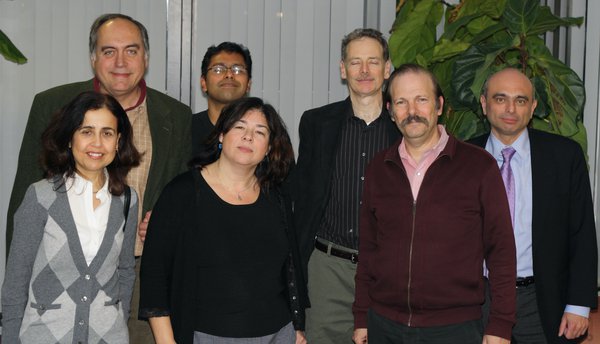 Brown CS PhD alum Olga (Olya) Ohrimenko, Associate Professor in the School of Computing and Information Systems at the University of Melbourne and formerly Principal Researcher at Microsoft Research in Cambridge, UK, notes the encouragement and advice she received from Isabel. "I met Isabel when I was a graduate student at Brown. Though I have not taken a class taught by her or worked together on research, her impact on my career was profound as I benefited from her expert advice and got a glimpse of what (an often hidden) life of a professor is outside of work. I distinctly remember a dinner in Providence where I learnt that Isabel was a runner, which made her very relatable. I also remember our conversation at a conference when she encouraged me to apply for academic positions. Such interactions in informal settings can have a major positive influence on a junior female computer scientist." 
On learning the sad news of Isabel's untimely departure, Olya felt moved to speak about Isabel's seminal work in her own classroom. "Isabel was a highly successful researcher with influential papers spanning multiple fields. To honor her memory and research accomplishments, I presented highlights from her work in my graduate algorithms course. In particular, two publications of hers perfectly complemented fundamental graph and geometric algorithms I had covered in class: an early paper on extending transitive closure to aggregate information over paths in graphs and a recent paper on leveraging semantic information in geospatial datasets to perform range queries."
"Isabel was an inspiring academic with an impressive array of research accomplishments in various topics such as databases, knowledge representation, GIS, and security," write Brown CS PhD alums Charalampos Papamanthou, Associate Professor of Computer Science at Yale, and Anastasia Selemeneva, Lector of Slavic Languages and Literatures at Yale. "Through her calmness and warm smile, she always showed her support and encouragement for our endeavors and above all, she was a good friend with whom we shared interesting discussions about academia, Mediterranean life, and literature. We are deeply saddened by her untimely loss."
Isabel's service to her field and her academic home was also remarkable. Isabel was Founding Editor of the ACM SIGMOD Digital Symposium Collection, Associate Information Director of ACM SIGMOD, and a founding member of both ACM SIGSPATIAL and the International Semantic Web Conference. At UIC, she served as Senator, Dean of Engineering Search Committee member (twice), College of Engineering Executive Committee member, and Provost's Sustainability Strategic Thinking Advisory Committee member. She applied the same seriousness to her work as mentor and role model for women in computer science, candidly sharing her experience and offering encouragement and strategic career advice.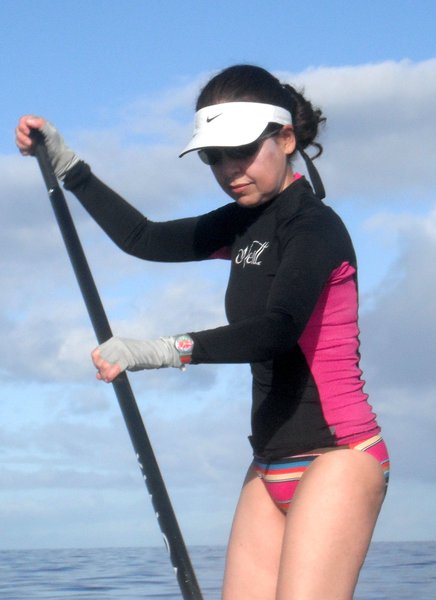 Isabel enjoyed running, cross-country skiing, stand-up paddleboarding, and classical music. She was also naturally talented in singing and drawing. Her love of life and her search for beauty and expression encompassed classical music, watching sunsets, and finding solace in the wild waters of Wailea, of Portugal's Atlantic coast, and the riotous colors of the Great Barrier Reef.  
Brown CS PhD alum Danfeng (Daphne) Yao, Professor of Computer Science, Elizabeth and James E. Turner Jr. '56 Faculty Fellow, and CACI Faculty Fellow at Virginia Tech, sees Cruz's passion as a reminder to seek out life's joys and an inspiration to celebrate them. "Isabel's sudden passing has had a profound impact on me," she writes, "I had a minor meltdown outside Saks Fifth Avenue as I thought of how Isabel loved high fashion. She was brilliant. Every time I met her, Isabel said something memorable. She would not be afraid to tell you what she disliked, either." 
"I admire Isabel's courage for her three-decade-long unconventional commitment and unwavering love for Roberto," Daphne adds. "Their support for each other was both moving and inspiring. Isabel lived a full life. Her deep intellectual curiosity prompted her to pursue fearlessly and tirelessly in research. She received countless high-profile recognitions for her impactful technical achievements in many important aspects of data and information systems, including medical information management. For me, Isabel's strong and unapologetic passion for life was an inspiration to celebrate more."