Kathi Fisler Joins The CACM Editorial Board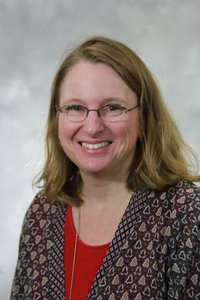 Brown CS Professor Kathi Fisler has just joined the editorial board of Communications of the ACM (CACM), widely regarded as the leading print and online publication for the computing and information technology fields. With a history of more than a half-century, the CACM print magazine reaches more than 100,000 ACM members monthly, and its Communications website continues the tradition of in-depth coverage of emerging areas of computer science, new trends in information technology, and practical applications.
Among the twenty-two computer scientists on the Contributed Articles / Review Articles team, Kathi will have primary responsibility for articles related to Computing Education. She hopes to help raise the profile of computing education as a research area within the broader computer science community.
The past few months have been busy ones for Fisler.  In recent days, she's been named an ACM Distinguished Member, won the Onward! 2011 Most Notable Paper Award, and published a new textbook (A Data-Centric Introduction to Computing). She's also chairing the top computing education research conference this year and co-leading the department's merger of CSCI 0160 and CSCI 0180 into the new CSCI 0200 course this semester.
For more information, click the link that follows to contact Brown CS Communication and Outreach Specialist Jesse C. Polhemus.