PhD Student Lucy Qin Receives An NSF Graduate Research Fellowship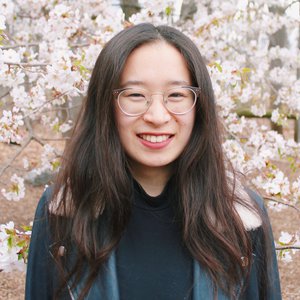 Brown CS PhD student Lucy Qin (advised by Brown CS Professor Seny Kamara) has just received an NSF Graduate Research Fellowship for her work in applied cryptography. The award is the oldest graduate fellowship of its kind, and aims to recognize and support outstanding graduate students in the fields of science, technology, engineering, and math.
Lucy's previous work focused on the design and implementation of secure multi-party computation, which allows mutually distrustful parties to jointly compute functions over their private data. Her research has contributed to projects that span a wide variety of applications, including one that evaluates the pay gap in Boston and another that aims to build a solution for detecting serial perpetrators of sexual misconduct. Looking forward, Lucy is working with Seny and others in the Encrypted Systems Lab to build a novel cryptographic protocol that will aid policymakers in advocating for explicit privacy guarantees in an upcoming piece of legislation.
"I'm inspired by how cryptography can be used as a tool in rearranging power and would like to focus on projects that prioritize the privacy needs of groups traditionally overlooked in technology design," Lucy says. "My hope is that this fellowship will open up greater opportunities to conduct interdisciplinary research and assess the technology I'm building through a more holistic and critical lens."
Lucy joins eight other prior Brown CS winners of the fellowship, the most recent winner being Jeff Rasley.
For more information, click the link that follows to contact Brown CS Communication and Outreach Specialist Jesse C. Polhemus.