Shriram Krishnamurthi Gives A Plenary Talk At FCRC 2019 (Recording Available)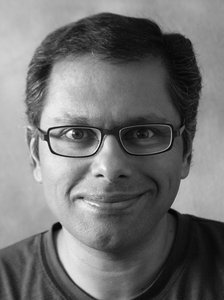 Click the link that follows for more news about Shriram Krishnamurthi.
"Computer science education," says Professor Shriram Krishnamurthi of Brown CS, "is a difficult and fascinating problem, sitting at the intersection of the technical and human." In a recent plenary talk ("The Role of Computer Science in Computer Science Education") on June 26 at ACM FCRC, he showed how solving even seemingly simple educational problems requires applying results from several areas of technical computer science. 
A recording of the plenary talk is available here.
Shriram's other recent invited talks include keynotes at École Polytechnique Fédérale de Lausanne's Teaching Computational Thinking Workshop (video available here) and Programming 2018.
For more information, click the link that follows to contact Brown CS Communication Outreach Specialist Jesse C. Polhemus.