Steven P. Reiss Wins The VISSOFT 2018 Most Influential Paper Award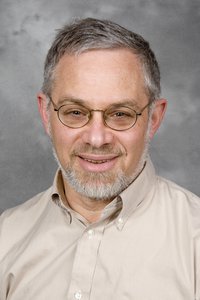 Click the links that follow for more news about Steven P. Reiss and recent awards won by Brown CS faculty members.
VISSOFT 2018, the Sixth IEEE Working Conference on Software Visualization, was held last week in Madrid, Spain, and Professor Steven P. Reiss of Brown CS took home the Most Influential Paper Award for research ("The Paradox of Software Visualization") from 2005. In his paper, Steven raises the question of why software visualization has yet to be successfully deployed in a mainstream development environment, and argues that most past and current work in the field is out of touch with the reality of software development and that new approaches and new ideas are needed.
Session chairs Wim De Pauw and Jonathan Maletic presented the award just before the close of the conference on September 25, and Steve gave a retrospective of his work, declaring that challenges still remain and advocating for embedding visualizations in existing tools and using them to address real problems.
For more information, click the link that follows to contact Brown CS Communication Outreach Specialist Jesse C. Polhemus.