Rodrigo Fonseca Receives Salomon Award & STAC Collaborative Research Award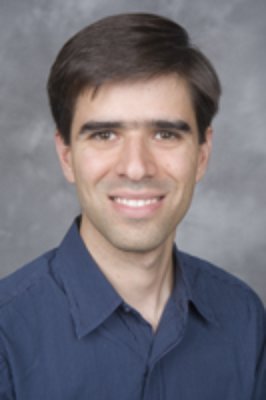 Rodrigo Fonseca recently received a $15,000 Richard B. Salomon Faculty Research Award from Brown University and a $148,000 Collaborative Research Award from the Rhode Island Science and Technology Advisory Council (STAC).
Rodrigo's project funded by the Salomon Award is in on the subject of "Energy Efficiency Exploration in Sensory Network Protocols." Wireless sensor networks are a class of small, battery-powered computers embedded in the environment and useful in many settings, including industrial, health, urban, and environmental monitoring, home and building automation, agriculture, and disaster warning. The most critical resource when designing and deploying wireless sensor networks is energy, as it is generally infeasible to replace or recharge their batteries once they are deployed. While much research into energy measurement for these systems has depended on simulations, Rodrigo's previous project involved building Quanto, a system that allows energy measurement of a live network, and evaluating its usefulness on small-scale experiments. This project seeks to address limitations in Quanto's initial design, and ultimately propose optimizations to new and existing protocols that improve the usefulness and energy efficiency of these networks.
The Richard B. Salomon Faculty Research Awards were established to support excellence in scholarly work by providing funding for selected faculty research projects deemed to be of exceptional merit.
For the STAC award, Rodrigo is collaborating with Tracelytics, a local startup co-founded by PhD student Chris Erway. The aim of this project is to develop techniques to measure the performance of modern web applications. Using real client data, the team will develop and bring to market better tools to trace and clear data bottlenecks that impede cyber functionality and efficiency.
Brown researchers are involved in four of the eight collaborative research awards given by STAC this year. The four projects will receive more than $742,000 out of this year's $1.44 million in awards. Overall, the 2011 STAC awards will support projects representing the efforts of 23 scientists from 13 educational institutions, hospitals and private companies throughout Rhode Island.