Look Where Our 2022 Graduates Are Headed!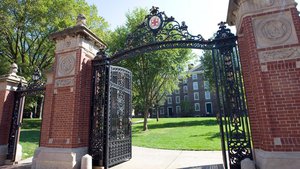 At last month's Commencement ceremony, Brown CS presented diplomas to 366 undergraduate students, 21.8% of all the undergraduates who graduated from Brown this May. It's the highest number of graduations ever from a single department or school at Brown, and just as it's been for the last six years, Computer Science is the most popular concentration on campus.
Here are just a few of the places where our newest alums will be working:
Adobe
Affirm
Amazon
Apple
Argo AI
The Association of Music Producers
Audible
Capital One
Cartesian
Cisco
Citadel Securities
Coursera
Credit Suisse
Datadog
Deloitte
Disney
Envisagenics
Etsy
EY-Parthenon
Figma
Goldman Sachs
Google
The Hartford
Hudson River Trading
Intus Care
Jane Street
LabDAO
MathWorks
Media Ocean
Meta
Microsoft
MongoDB
Optiver
Palantir Technologies
The Peace Corps
Salesforce
Schmidt Futures
SpaceX
Spotify
Squarespace
Stripe
Twitch
Uncountable
The Washington Post
Congratulations to everyone! We have tremendous respect for your talents and effort, and we wish you all the best in the days ahead.
For more information, click the link that follows to contact Brown CS Communication Outreach Specialist Jesse C. Polhemus.