Maurice Herlihy To Join Concurrency Experts At LASER Summer School On Software Engineering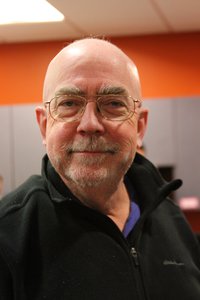 Continuing his strong start to 2015, Professor Maurice Herlihy of Brown University's Computer Science Departmentis peering outward through Providence snow to a sunny Mediterranean isle. He's been invited to serve with five colleagues as a speaker at the LASER Summer School on Software Engineering (this year, titled "Concurrency: The Next Frontiers"), held on the island of Elba, off the coast of Tuscany.
Sponsored by the Swiss Federal Institute of Technology Zurich, LASER aims to share the most important results in concurrency and provide familiarity with work at the frontier of concurrency research. It's intended for professionals from the industry (engineers and managers) as well as university researchers, including PhD students, in a format that favors extensive interaction between participants and speakers.

LASER will be held from September 6-12, 2015 and the application deadline is March 31, 2015. More information is available here.