Eugene Charniak Wins 2015 AAAI Classic Paper Award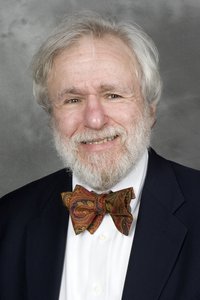 Brown University's Computer Science Department (Brown CS) congratulates Professor Eugene Charniak, who has just won the 2015 Association for the Advancement of Artificial Intelligence (AAAI) Classic Paper Award. The award, which was established in 1999 to honor authors of works deemed most influential from a specific conference year, celebrates a paper ("Statistical Parsing with a Context-Free Grammar and Word Statistics") that Eugene presented at the Fourteenth National Conference on Artificial Intelligence, held in 1997 in Providence, Rhode Island.
The award will be presented at AAAI-15 in Austin, Texas, where Eugene will also deliver a retrospective talk. He joins Professor Michael Littman of Brown CS, who won the AAAI Classic Paper Award in 2013..