Maurice Herlihy Elected National Academy Of Inventors Fellow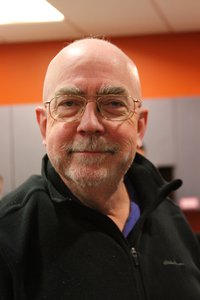 Brown University's Computer Science Department (Brown CS) congratulates Professor Maurice Herlihy for his recent election as a fellow of the National Academy of Inventors (NAI). "It's very gratifying to join such a distinguished group," says Maurice, the first member of Brown CS faculty to receive this honor.
The NAI is a non-profit organization whose more than 3000 members and fellows contribute to over 200 domestic and international universities as well as governmental and non-profit research institutions. Founded in 2010, its mission is to recognize patent-holding inventors, enhance the visibility of academic technology and innovation, encourage the disclosure of intellectual property, educate and mentor innovative students, and translate the inventions of its members to benefit society.
Chosen for induction because of his "highly prolific spirit of innovation in creating or facilitating outstanding inventions that have made a tangible impact on quality of life, economic development, and the welfare of society", Maurice will attend the NAI Fellows Luncheon and Induction Ceremony in Pasadena on March 20, 2015, where he and other new fellows will be inducted by the Deputy U.S. Commissioner for Patent Operations from the U.S. Patent and Trademark Office.