Michael Littman Receives Brown's Presidential Faculty Award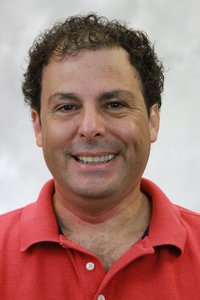 Click the link that follows for more news about Michael Littman and recent awards won by Brown CS faculty.
Out of more than 700 faculty members, two are chosen each year for Brown University's Presidential Faculty Award, and this semester, President Christina Paxson selected Professor Michael Littman of the Department of Computer Science (Brown CS).
Established in 2013, the Presidential Faculty Award recognizes members of Brown's distinguished faculty who are conducting especially important and innovative scholarship. Michael is the first Brown CS recipient of the award, and it comes only months after he received the Philip J. Bray Award for Excellence in Teaching in the Physical Sciences. Prior winners of the Presidential Faculty Award include Bonnie Honig (Professor of Modern Culture and Media and Professor of Political Science), Jill Pipher (Elisha Benjamin Andrews Professor of Mathematics and Founding Director of the Institute for Computational and Experimental Research in Mathematics), and David Berson (Sidney A. Fox and Dorothea Doctors Fox Professor of Ophthalmology and Visual Sciences).  
Michael will receive a research stipend of $5,000 and give a Presidential Faculty Lecture to provide an opportunity for faculty members in other disciplines to learn about his work.
A list of previous winners is available here.
For more information, click the link that follows to contact Brown CS Communication Outreach Specialist Jesse C. Polhemus.