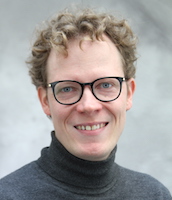 Malte Schwarzkopf
Assistant Professor
ETOS and Systems Groups
Computer Science Department, Brown University
malte@cs.brown.edu
CIT 525
I'm interested in computer systems, especially distributed systems, operating systems, and privacy-preserving systems.
In Fall 2023, I'm teaching CSCI 2390: Privacy-Conscious Computer Systems.
Outside of CS, I enjoy history, woodworking, biking, and art.
News
Publications [all]
Students
Alumni:
Leonhard Spiegelberg (PhD, with Tim Kraska; → Snowflake)
Sreshtaa Rajesh (ScB, → MIT Lincoln Labs)
Raj Paul (ScB, → Oracle)
Vic Li (MSc, → University of Washington)
Benjamin Kilimnik (ScB → New Relic)
Aaron Jeyaraj (ScB → Crusoe Energy)
Hannah Gross (ScB, → MIT)
Benjamin Givertz (ScB, → Twitch)
Ishan Sharma (MSc, → AWS)
Yunzhi Shao (MSc, → Amazon)
Sinan Pehlivanoglu (MSc, → VMware)
Eleonora Kiziv (ScB, → Google)
Jon Gjengset (MIT PhD, → AWS)
Jackie Bredenberg (MIT MEng, → Ab Initio)
Samyukta Yagati (MIT UROP, → UC Berkeley)
Lara Timbó Araújo (MIT MEng, → Airbnb)
Courses
Support
My research is supported by the NSF, Google, Microsoft, and VMware.
Personal
Before joining Brown, I was a postdoc in the PDOS group at MIT CSAIL. Prior to MIT, I spent several enjoyable years doing my PhD in the NetOS group in the other Cambridge.
You can find me on Twitter and GitHub. My wife, Julia Netter, is a political philosopher.