WebNav -- a dynamic Java applet for navigating the Memex and Beyond site
---
The WebNav java applet will be a graphical navigator that guides the user as they follow trails through the Memex and Beyond site. The nodes point to HTML pages, and as the user clicks on a node, a separate browser window appears with the selected page. Additionally, the chosen pages are parsed, and the new "child" nodes appear around the new center.

Nodes will be colored by contextual meaning -- projects, people, etc.

An example: the first image shows a central page with 4 related pages.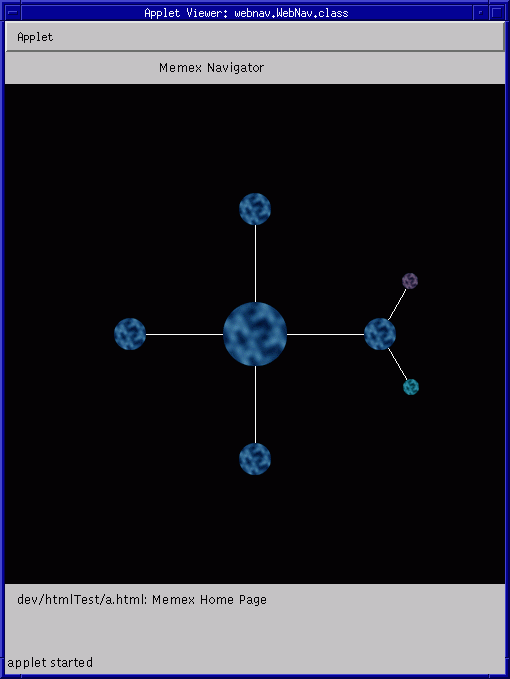 One of the related pages (on the right) has two sub-pages. As the mouse moves over that node, the bottom label displays the location. When the user clicks on that sub-node, the map recenters itself on the new central node.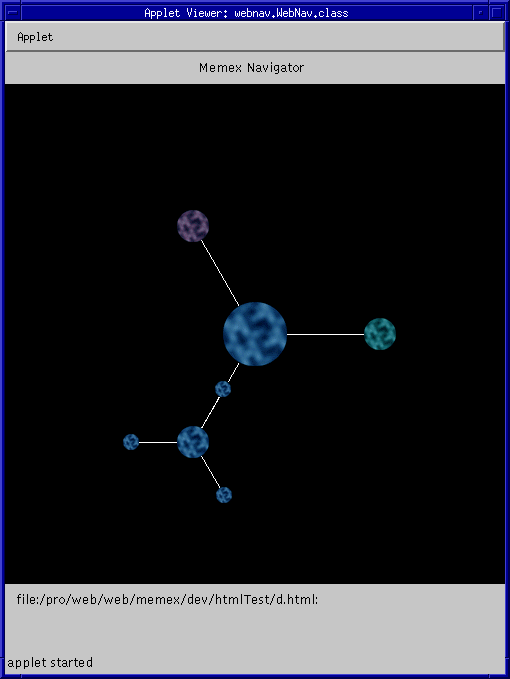 coding actemes as spatial proximity in; Rosenberg (3)-25 HyperCafe; Sawhney (1)-1 magic features in MOOs compared to;

---

webmaster