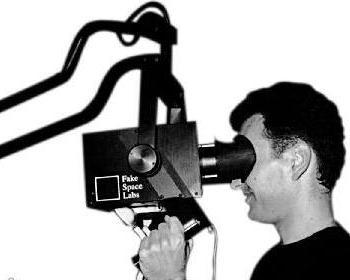 BoomViewer
The BoomViewer package is an Open Inventor viewer for a FakeSpace BOOM (FakeSpace information from SGI). It has only been tested on a monochrome BOOM.
This package will not run as is!
We are not able to release the BOOM interaction library that this package requires, but this package can still be helpful as example code. If you have freely available BOOM interface code that could be included with this package, please notify Loring Holden using the link below.
Documentation
Manual (program architecture and use of the local installation
Demo instructions for the local setup
Source
(compressed tar file)
---
Originally by Ramesh Johari
Maintained by Loring Holden
Open Inventor is a trademark of Silicon Graphics, Inc.
BOOM is a registered trademark of FakeSpace

---
this page is http://www.cs.brown.edu/software/biv/
---
---
Loring Holden