Papers and Articles on Encryption and the FBI/Apple Dispute

Compiled by
Dr. John E. Savage
Brown University
Providence, RI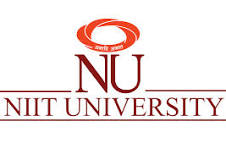 Dr. Kamlesh Bajaj
NIIT University
Neemrana, India
Outline of the Dispute
Apple has designed the iPhone so that if a user makes more than 10 incorrect password attempts, the phone will erase all the data stored on it. The FBI has asked Apple to bypass this feature so that it can read the encrypted contents of an iPhone that was owned by one of the killers of 14 people in San Bernardino, CA last December. Apple has refused to honor this request, although it has provided data that the party in question has stored on its iCloud. The response of the FBI has been to acquire a court order, invoking the All Writs Act of 1789, issued by a Federal court on February 16, 2016.

The following day in a letter entitled A Message to Our Customers Tim Cook, Apples's CEO, explains his refusal to comply. He said that for Apple to satisfy the FBI's request would require it to write a new version of its operating system, which, once it was produced, could be used to unlock all of its recently sold phones. Furthermore, governments all over the world could demand access to it. This would have the effect of violating the security of personal of information stored on all of these phones.

A New York Times summary of the case as of March 22, 2016 is here.
Commentary on the Apple vs FBI Issue
Overview
Going Dark versus Encryption
Encryption Technologies
A Worldwide Survey of Encryption Products, by Bruce Schneier, Schneier on Security, February 11, 2016.

"Data security is a worldwide problem, and there is a wide world of encryption solutions available to help solve this problem. Most of these products are developed and sold by for-profit entities, although some are created as free open-source projects. They are available, either for sale or free download, all over the world.

In 1999, a group of researchers from George Washington University attempted to survey the worldwide market for encryption products. The impetus for their survey was the ongoing debate about US encryption export controls. By collecting information about 805 hardware and software encryption products from 35 countries outside the US, the researchers showed that restricting the export of encryption products did nothing to reduce their availability around the world, while at the same time putting US companies at a competitive disadvantage in the information security market.

Seventeen years later, we have tried to replicate this survey."

---

Crypto Crumple Zones: Enabling Limited Access Without Mass Surveillance by Charles V. Wright and Mayank Varia, 2018 IEEE European Symposium on Security and Privacy, April 22-24, 2018

A brief summary of this paper can be found here.

---
Solutions to the iPhone Encryption Problem
The Internet Society's Encryption Brief
Policy Recommendations Concerning Encryption
Liberty and Security in a Changing World: Report and Recommendations of The President's Review Group on Intelligence and Communications Technologies, US White House December 12, 2013.

"On August 27, 2013, the President announced the creation of the Review Group on Intelligence and Communications Technologies. The immediate backdrop for our work was a series of disclosures of classified information involving foreign intelligence collection by the National Security Agency. The disclosures revealed intercepted collections that occurred inside and outside of the United States and that included the communications of United States persons and legal permanent residents, as well as non-United States persons located outside the United States. Although these disclosures and the responses and concerns of many people in the United States and abroad have informed this Report, we have focused more broadly on the creation of sturdy foundations for the future, safeguarding (as our title suggests) liberty and security in a rapidly changing world."

The President's Review Group has made 46 recommendations. One of them, Recommendation 29 shown below, speaks directly to encryption policy.

Recommendation 29
We recommend that, regarding encryption, the US Government should:

fully support and not undermine efforts to create encryption standards;
not in any way subvert, undermine, weaken, or make vulnerable generally available commercial software; and
increase the use of encryption and urge US companies to do so, in order to better protect data in transit, at rest, in the cloud, and in other storage.

---

Identifying Research Challenges in Post Quantum Cryptography Migration and Cryptographic Agility: A Report Based on The CCC Workshop, Washington, D.C., January 31-February 1, 2019

---
The 2018 National Academies Report on Encryption
FROM THE NAS PRESS RELEASE: The following "report by the National Academies of Sciences, Engineering, and Medicine proposes a framework for evaluating proposals to provide authorized government agencies with access to unencrypted versions of encrypted communications and other data. The framework is the product of an 18-month study led by a diverse array of leaders from law enforcement, computer science, civil liberties, law, and other disciplines."

---

Decrypting the Encryption Debate: A Framework for Decision Makers, National Academies Press, 2018

---

No Easy Answers, Just More Questions in Major Encryption Report by Joseph Marks, Nextgov, February 15, 2018

---
The EastWest Institute's Encryption Policy Recommendations
Privacy and Encryption in the News
Government Handling of Vulnerabilities
Lightweight Cryptography for IoTs
---
John Savage