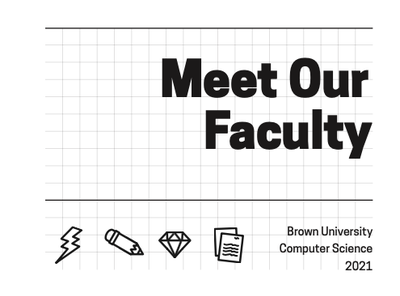 Friends and visitors,
Have you wondered who the professor you see in the hallways is?
Have you wanted to go to an office hour but haven't known what to ask?
Have you wondered what areas people work on in the department?
We have answers!
We've prepared this little handbook to tell you more about ourselves, both academically and personally. Here you'll find not only what we look like and what our research topics are, but also more about ourselves and how we think about the world. If you're a current student, we hope this will make your professors more accessible so you can take fuller advantage of the time you spend at Brown.
If you have feedback on how we can improve this handbook, email us anytime.