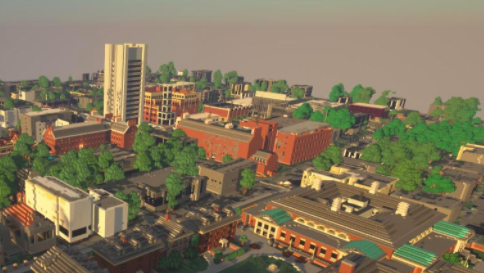 We're excited to share an entirely new way to visit campus. It was co-designed by a Brown CS alum, and it's a great example of how our students love to collaborate, create, and give back. 
To access the virtual campus in Minecraft (Java Edition only), download Minecraft here if necessary, launch the client for version 1.15.2, then click Multiplayer –> Add Server –> enter mc.brownesports.org for the IP address –> click Join. 

To explore an interactive map of the virtual campus, click here.