2. UPOD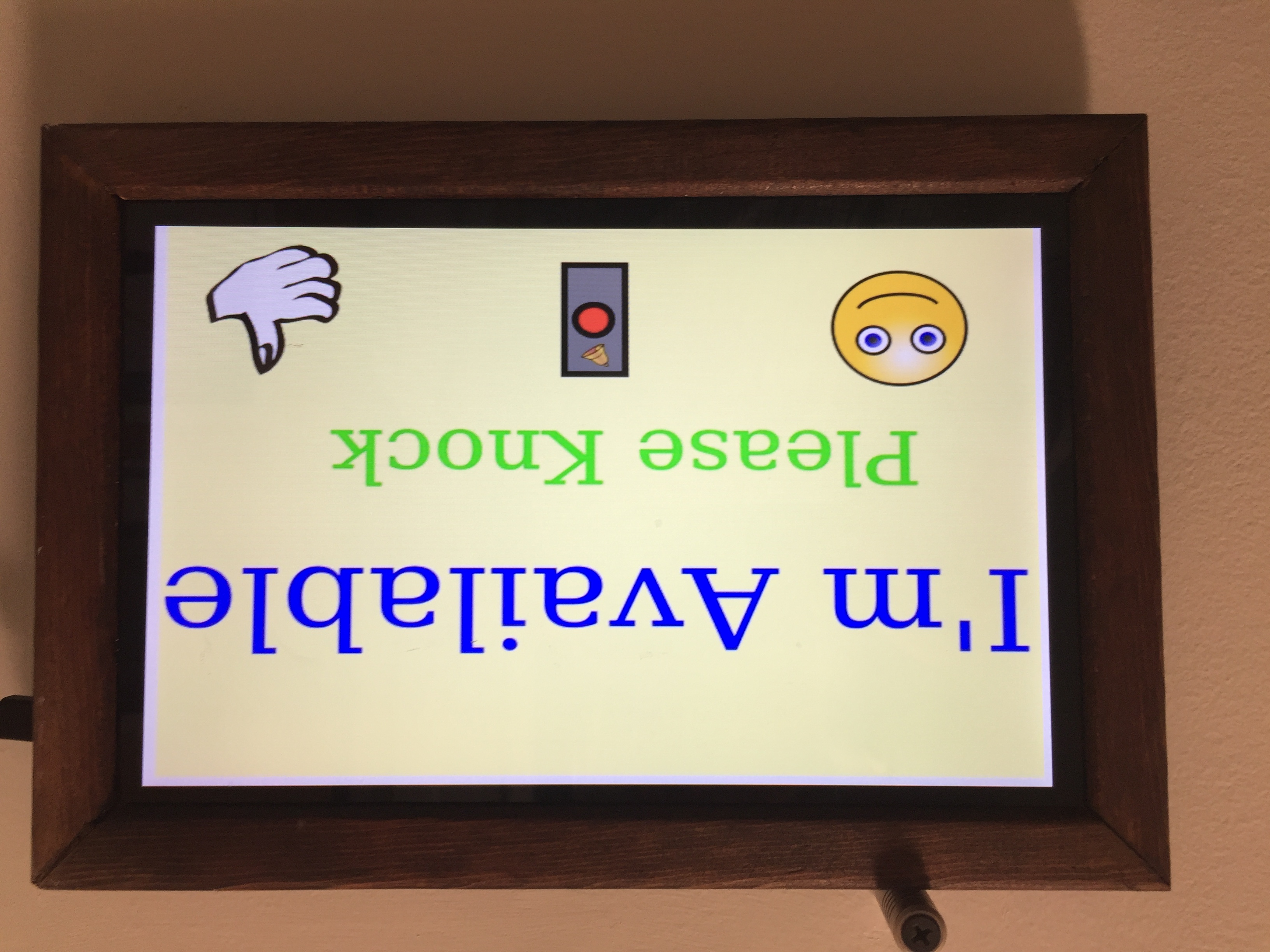 In addition to playing pinball (when we can) we actually have done some research in the IoT area.
I have a sign outside my office. Not really a sign, but actually a chrome tablet running a kiosk app displaying a synamically updated image. The image tells mu current status, if I'm available, when I'll be back, how to reach me, etc. The convenient thing is that it is automatically updated so I don't have to worry about it. It uses bluetooth to see if I'm in my office, a motion sensor to see if I have visitors, an off-the-hook circuit to see if I'm on the phone, and has access to my Google calendar. For Covid, it checks if I'm active on my home machine, if I'm currently using Zoom, and if I'm in my "office" Zoom meeting where people can just join me. Based on this and a set of 25-30 rules it decides what to display and updates the display accordingly.
We wee this as a specific instance of a more general problem, that of "programming" a set of IoT devices based on a complex set of conditions. IFTTT is insufficient even for something as simple as our sign. We needed something more complex. We build UPOD as a prototype for experimenting with this. It uses a prioritized set of rules and a synamic set of sensors, conditions, and actions. we have interfaces for our sign as well as smarthab and smarthings. Most of our research here has been on developing user interfaces that are understandable, programmable and debuggable by the non-programmer.
Resources