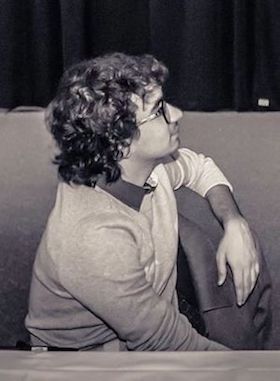 Ghous
Amjad
I am a fourth year PhD student at Brown CS where I work on problems in the area of Cryptography and Applied Cryptography with Seny Kamara and Tarik Moataz. I am a member of the Encrypted Systems Lab and CAPS group at Brown. Recently, my research has been particularly focused on Encrypted Search and Structured Encryption where I work on designing and implementing provably secure, efficient and usable schemes with well defined leakage profiles, that also guarantee various desirable security properties of Searchable Symmetric Encryption schemes such as Forward Privacy, Snapshot Security etc. Currently, I am working on new efficient designs for Structured Encryption schemes and private data structures.
Before coming to Brown, I was an undergrad at Lahore University of Management Sciences (LUMS) and was advised by Fareed Zaffar. In LUMS, I worked on projects in different areas of Computer Science such as Privacy, Networks and Graphics etc.
Please email me for a detailed list of my research and other projects!
Recent News:
[October 2019] External Reviewer for PoPETs (2019, 2020) and CCSW (2019).
[September 2019] I will be a Teaching Assistant for Topics in Applied Cryptography: Crypto for Social Good in this Fall. I will be consulting on and be a part of many amazing projects that are expected to come out of his class. Stay tuned!
[September 2019] I was an intern at Google NYC this summer with the Private Computing team / Applied Cryptography group! I was hosted by Kevin Yeo and Sarvar Patel.
[July 2019] I presented my paper titled "Breach Resistant Structured Encryption" at PETS 2019. Video link to the talk is available here.
[March 2019] I presented my paper titled "Forward and Backward Private Searchable Encryption with SGX" at EuroSec 2019
[September 2018] Nominated for Microsoft Research Fellowship by Brown Computer Science.
[March 2018] Won the Award for the best Poster at ACM CODASPY 2018. Also presented our paper on the same work there.