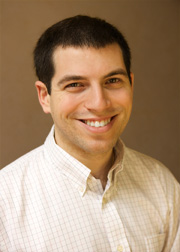 I've started a post-doc at Brown University, working with Shriram Krishnamurthi. I finished my Ph.D. this summer at the University of Washington, studying programming languages and techniques with Dan Grossman, and learning about systems with Steve Gribble. I earned my undergraduate degree at Yale University, where I worked with with Paul Hudak and Zhong Shao, in particular on domain-specific languages and their properties.
Overall my research interests cover most of the programming pipeline, from designing more expressive languages, through improving the compilers, to certifiably proving code correct. The overarching goal is to make it easier to write programs correctly the first time, and to improve confidence in the resulting products. Currently, I am focusing on developing principled approaches to web-application extensibility, which requires a novel mix of the challenges of language design, software engineering, and systems architecture.
Research interests and papers
Semantics for Web Programming: Modern web programs mix rich data structures, subtle event-based execution, third-party data, and powerful but small-scale APIs. Understanding and analyzing these programs requires first building testable and executable semantics for each of these pieces, and then using these semantics to drive program analyses.
Web browser extension compatibility: Firefox's rise in popularity can be largely attributed to its much-touted extensions, which offer versatility, convenience and relatively-low learning curves to amateur and expert coders alike. But with such customizability comes problems: many extensions fail to work properly when installed simultaneously. This project aims to provide a better programming model for extensions that can detect and perhaps correct these conflicts before they happen.
More information can be found on the following page.
Contact

Email (essential):

(first initial + last name) {at} cs.brown.edu

Location (likely):

Department of Computer Science,

Office 309

Post (possible):

work

Post-Doctoral Research Associate

Brown University

/

Department of Computer Science

/ 115 Waterman Street, 4th floor /

Providence

,

RI

02912-1910