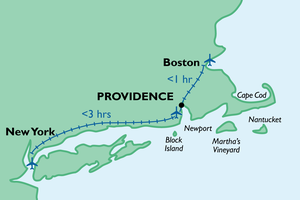 Why should you choose Brown CS for your PhD?
We're one of the top universities in the United States, and an Ivy League member
Our faculty, more than 30 members strong, includes members of NAE, fellows of AAAS, AAAI, ACM, IEEE, Guggenheim, and Jefferson Science in addition to winning many junior faculty awards
Our PhDs are fully funded (salary, benefits, and tuition)
Students collaborate with and intern at top technology companies
We're located in beautiful Providence, with easy access to Boston and New York
International Ambassadors
Our international ambassadors are PhD students from other countries who would love to talk to you about their experience at Brown CS. Click the map below, and in the new tab that opens, mouseover the map to find an international ambassador from your home country.
Recent Brown CS Graduates
Our PhD graduates rank high as industry pioneers and in academia as well. Graduates since 2000 have joined the faculty at the following institutions:
Amherst College

Brandeis University

Brigham Young University

Buena Vista University
Carleton College
Carnegie Mellon University
Davidson College
DePaul University
ETH Zurich
Florida Atlantic University
Florida International University
George Mason University
Iowa State University
Johns Hopkins University
Koc University (Turkey)
Le Moyne College
Longwood University
Louisiana State University
Mississippi State University
Nanyang Technological University (Singapore)
Northwestern University
Oakland University
Ohio State University
Oregon State University
Purdue University
Sapienza University of Rome

State University of New York at Albany

University of Central Florida

University of Houston

University of Illinois at Chicago

University of Maryland, College Park
University of Massachusetts, Amherst

University of Massachusetts, Lowell

University of Minnesota

University of Oxford

University of San Francisco

University of South Mississippi

University of Texas, Austin

Virginia Tech

Williams College