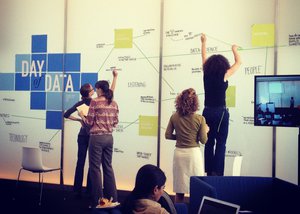 Brown's Data Science Initiative (DSI) is an interdisciplinary collaboration between four core departments (Applied Mathematics, Biostatistics, Computer Science, and Mathematics) to catalyze data-enabled science and scholarship across the campus. This effort creates new opportunities for innovation in both the methods and the applications of data science. 
Our academic and professional programs aim to offer a rigorous, innovative, and reflective approach to learning and collaboration for anyone seeking a distinctive professional profile for building a career in data-enabled fields. As our initial step, we offer a one-year Master's program that prepares students from a wide range of disciplinary backgrounds. 
To learn more, visit the Data Science Initiative page.
Additional Information