Particles!!!!!!!!!!!!!!!!!!!!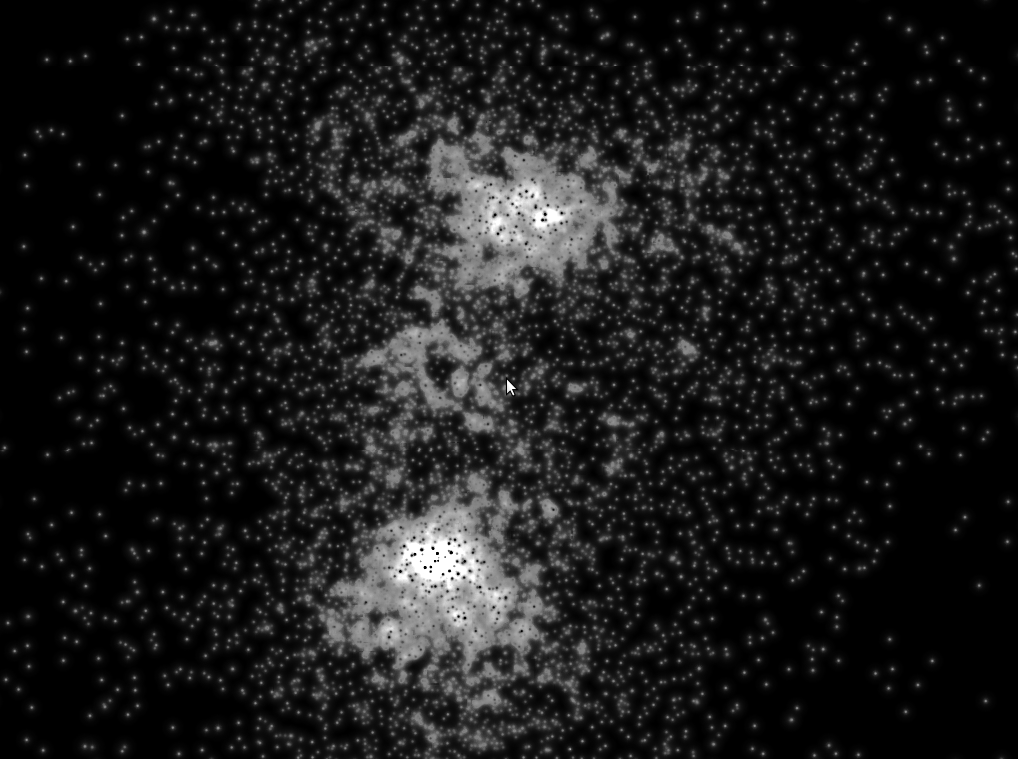 Number of particles: OVER 9000!!!!!!!!!! YESSSSSSSSSSS
Post Process Shaders
Glow Shader. And by glow I mean I blurred everything and then took all pixel values above a certain brightness and made them brighter (and bluer)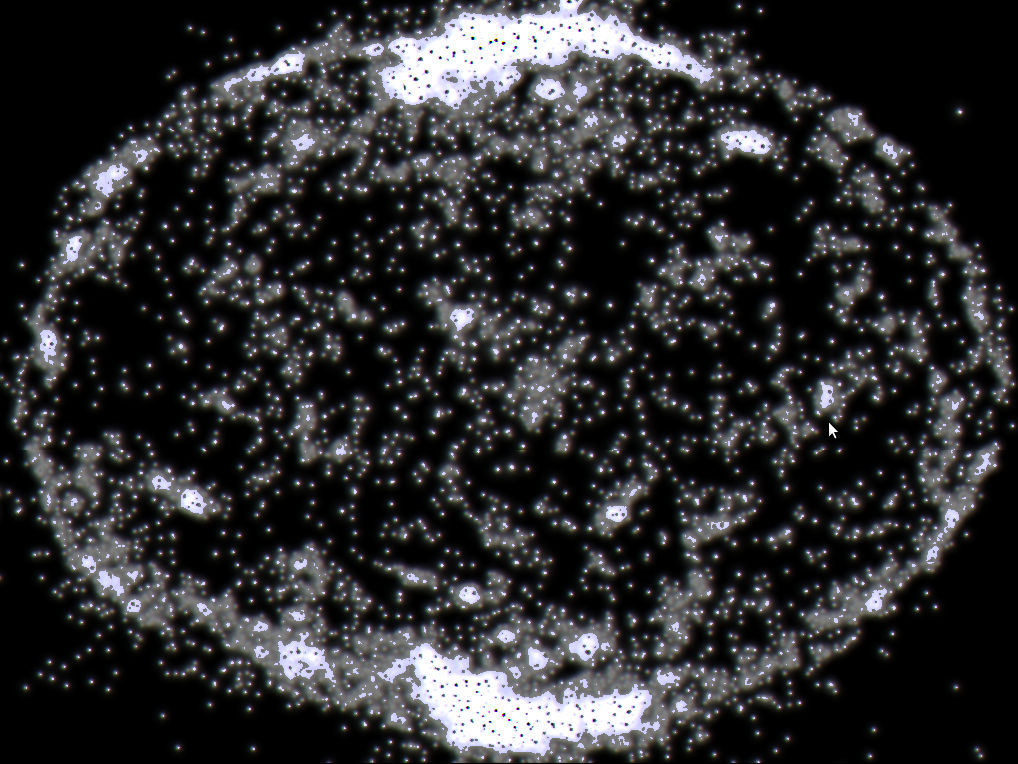 Wooosh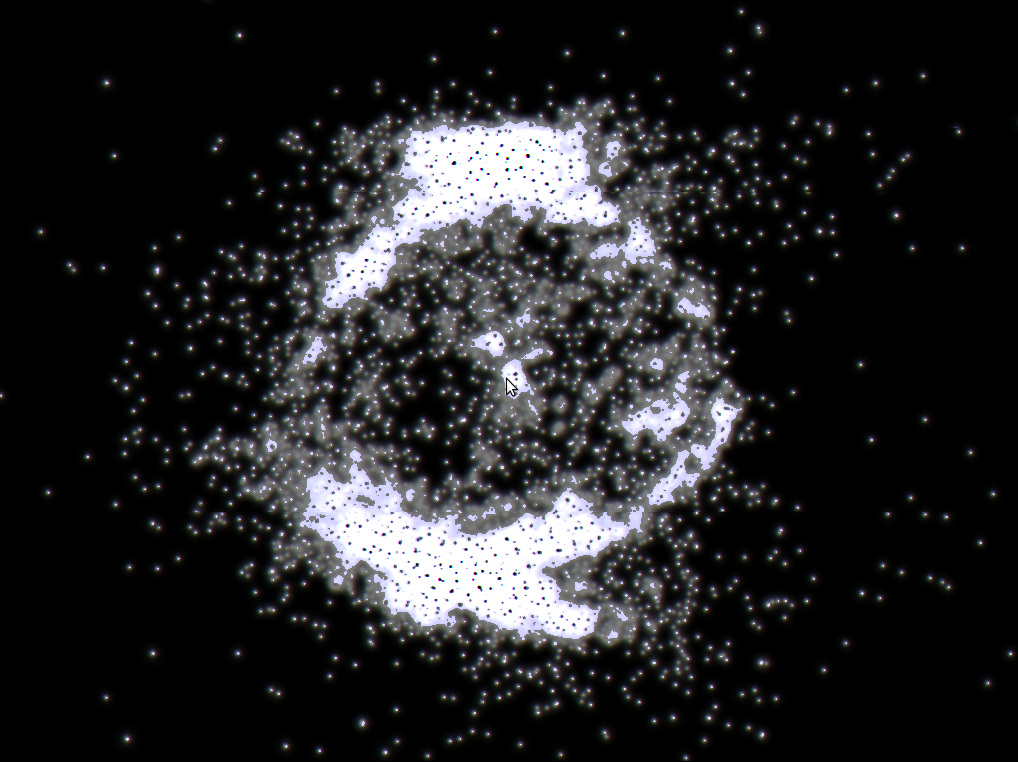 Baziing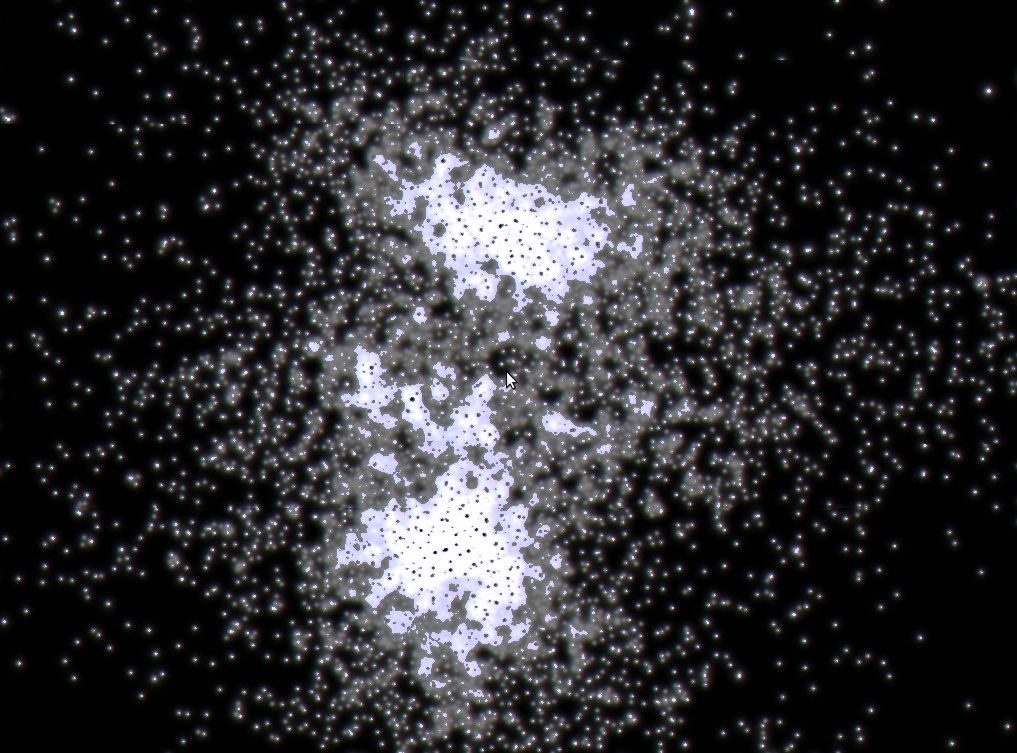 Doooinngg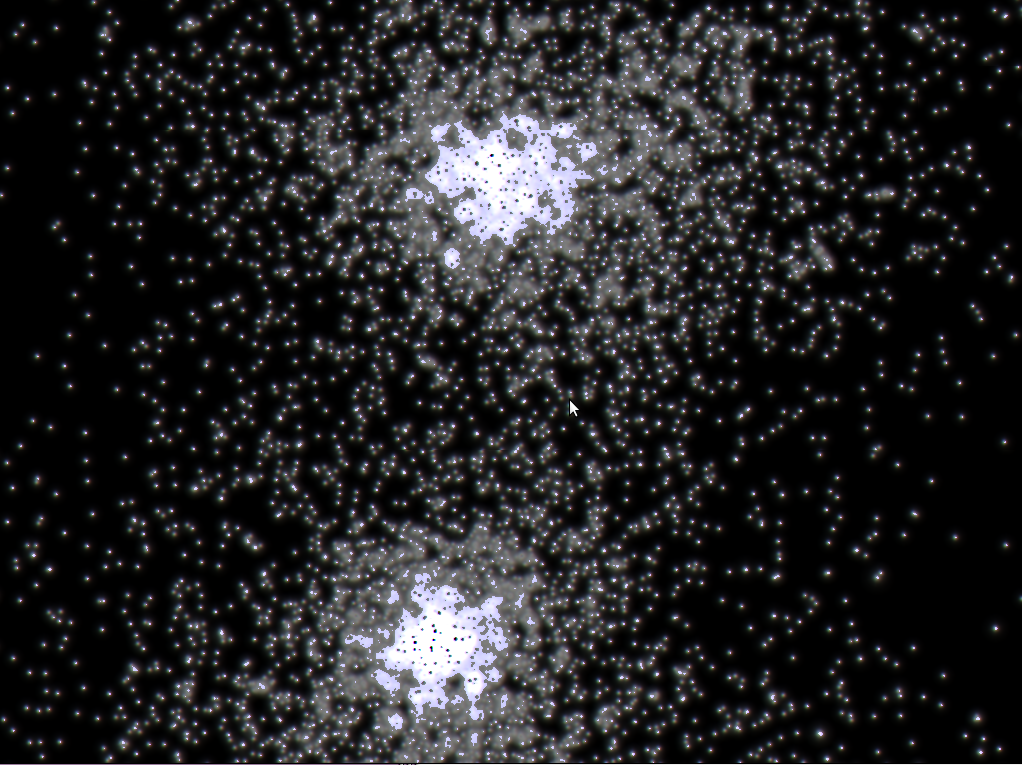 Zoooooooong
Note: The sound effects have nothing to do with the images
Swirl Shader. Didn't think my previous galaxy was spinny enough? Introducing the nbody galaxy, version swirl shader!, Now with more spin!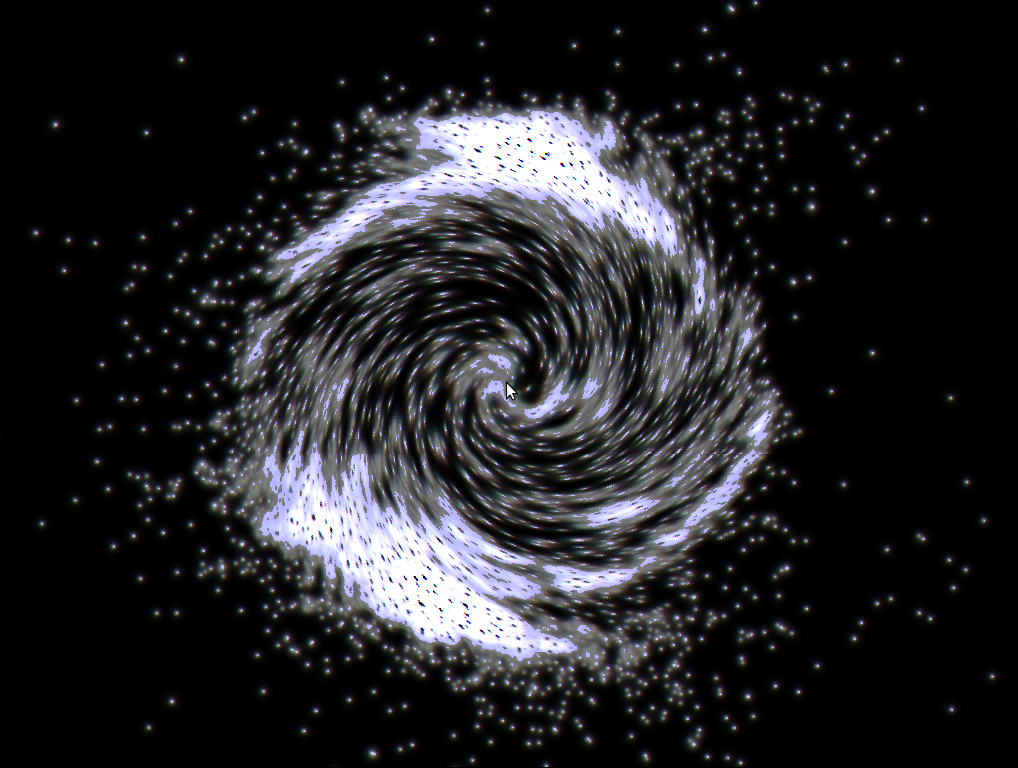 Spiiinn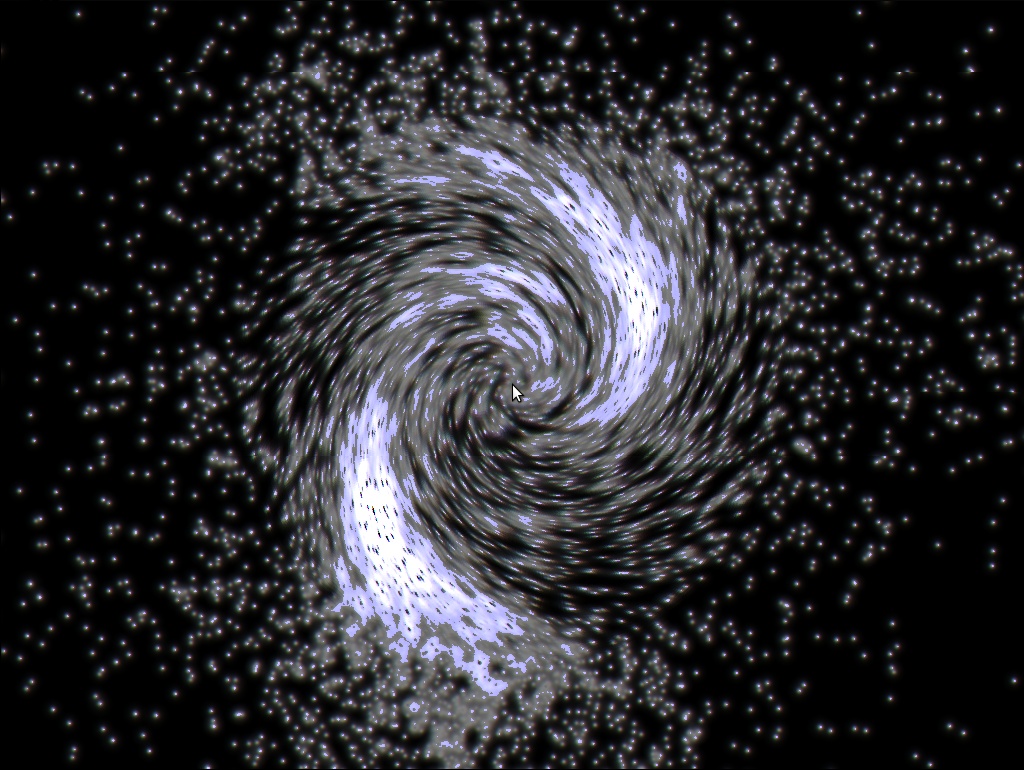 Spiiiiinnnnnn
Note: The sounds effects now appropriately describe the images above them.