9/30/2017 - 24 Flights!
We handed out 25 drone kits two weeks ago, and had 24 flights in the past two weeks. All but one student finished their project (and that one dropped the class!) We are super excited that almost everyone achieved liftoff!
9/28/2017 - Velocity Hover, Position Hold, Velocity Hover, Position Hold
This video demonstrates the drone doing a zero velocity hover and drifting in the scene. Then we turn on position hold (you can tell because it drops the throttle as it takes over, and holds its position for several minutes.
Then we turn off the positon hold so you can see it drift again, and then turn it on again at the end and land. You can tell when it is turned on because we move the drone back to the center of the flight area before each hold.
9/27/2017 - Position Hold
We demonstrate the drone's ability to hover in one place, holding its position. We can use a whole battery and stay in one spot!
9/25/2017 - Building Drones
The class is hard at work building their drones, and we have had four students that are able to fly so far!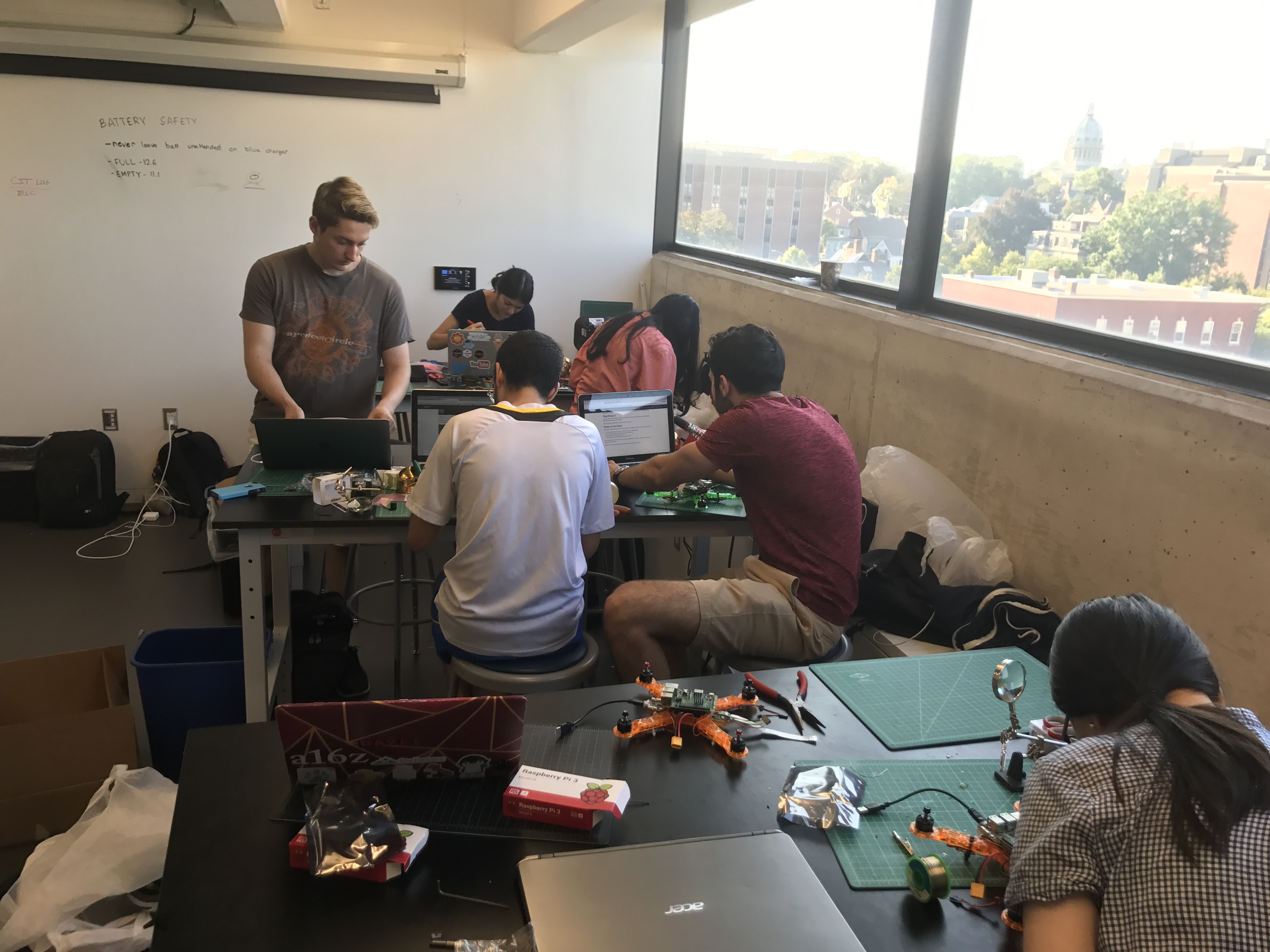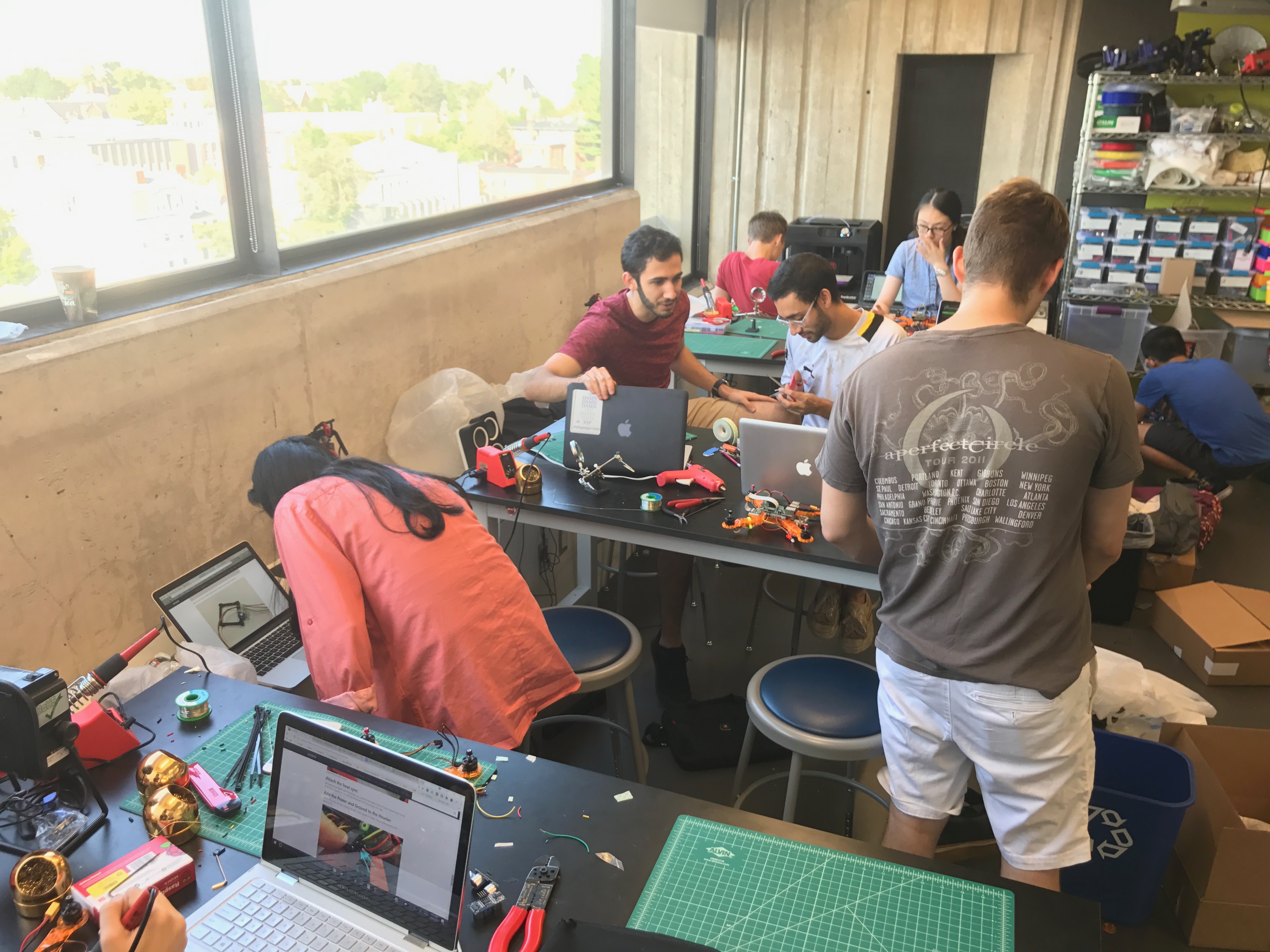 9/16/2017 - Drones Drones Drones!
We passed out 25 drone kits over the past few days!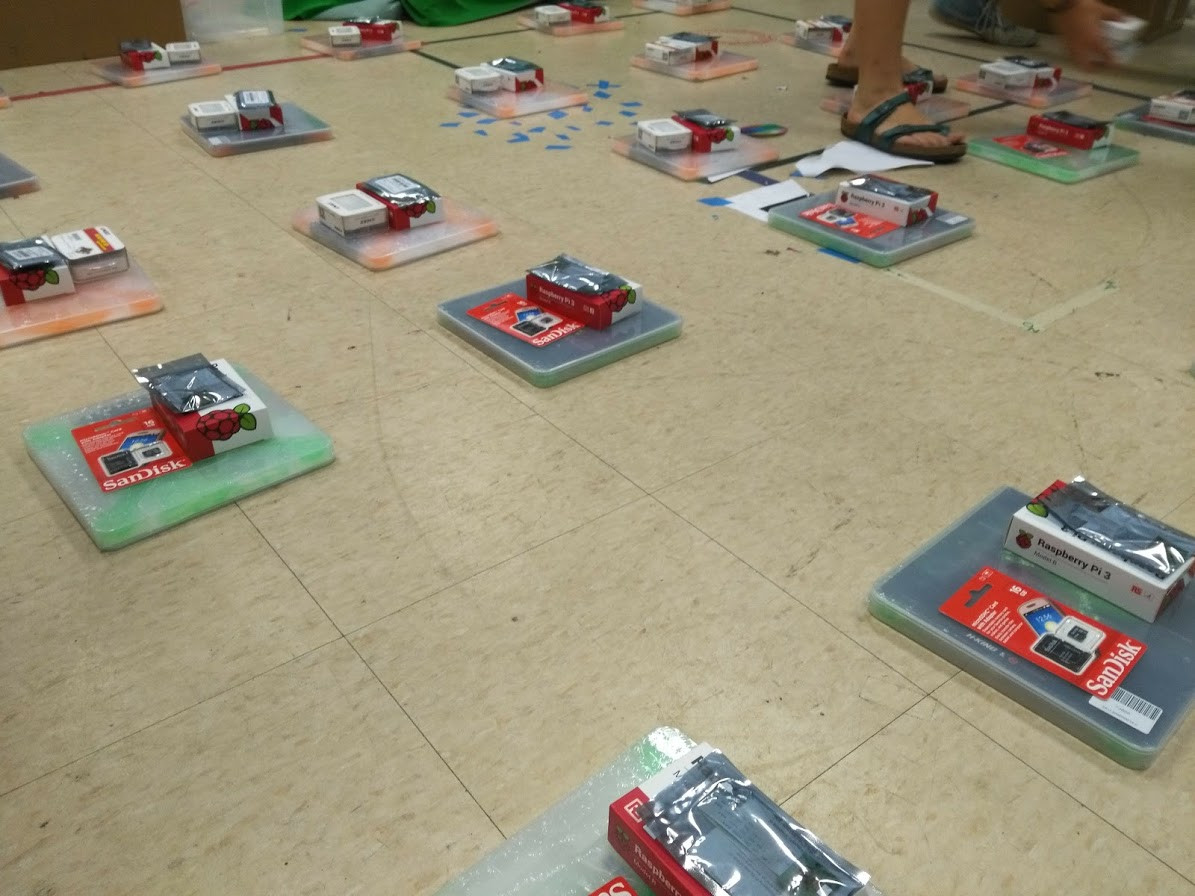 9/1/2017 - Starting Up!
Well we have a drone that flies, and the two new TAs have successfully built their drones and they fly too. We are almost ready to launch the course! Check out our video showing the drone performing velocity control!