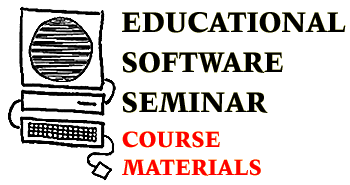 ---
Spring 2003 Projects:
Function Machines. A project for Ellen Lynch's Kindergarten class at Vartan Gregorian Fox Point Elementary School, in Providence.

Providence Firefighters . A project about Providence firefighters and their history for Marcella Weinberg's 2nd grade bilingual class, at the Charles N. Fortes Magnet Academy Museum School, in Providence.

Club DNA. A program about vaccines, for Anne de Groot and the bilingual 7-10 year-olds from the French-American school who participate in de Groot's after-school science club (Club DNA) at Brown University.

Cardiovascular Physiology. A project for John Stein and his students in Biology 80 at Brown University.
---