Depth Cues
VDL Categories: Vision Science
---
Project type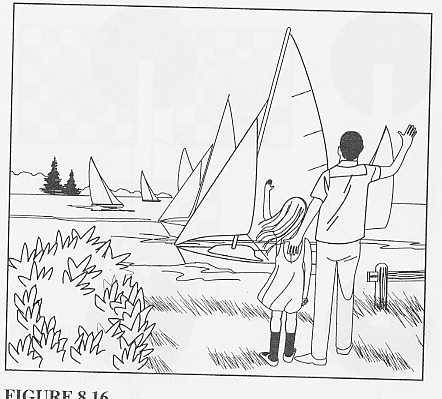 http://www.owlnet.rice.edu/~psyc351/Images/PictorialDepthCues.jpg

Readings
[Palmer 1999] Stephen E. Palmer. Vision Science: Photons to Phenomenology. Bradford Books, 1999. ISBN: 0262161834. Chapter 5, Perceiving Surfaces Oriented in Depth

.

There are many nice Web sites with examples. Search Google for "depth cues". Also check out:
Basic concepts in perception are integral to visual digital literacy. In this case, designers in many fields can apply their knowledge of depth cues to create a sense of 3D space on a 2D surface..
Interactive multimedia software
none.
Materials Needed
Blank paper for working out ideas
Examples of relevant applications of the module content
Typography
Abstraction of representational forms
Everyone receives a depth cues handout with six sets of "face lines" and three face ovals (face handout).
The first part of the exercise is to draw a closed form (no spaces in contour) around the six sets of face lines such that

it includes within it all of the face lines without touching any of them
it destroys the perceptual impression that the four lines are a face.

The second part of the exercise is to draw four line segments similar in length to those used in the "face lines" within each oval face-like shape, with the same goal of destroying the effect of a face.
Assessment
Review by fellow students or instructor to assess whether faces have been destroyed in the first part of the exercise.
Discussion about why the face impression is easy to hard to get rid of in the fixed face line section, but easy to destroy when the lines are rearranged.